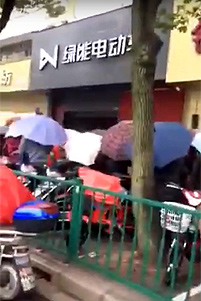 Government agents raided the Wheat Church in Shanghai during their Sunday worship service on December 1st. They accused those present of conducting religious activities in an illegal place and banned any future activities. In response to the government ban, church members gathered on the street outside their building the following week. While asking not to be identified, they have released a short video of them in worship (watch now).
According to Eric Foley, CEO of VOM Korea, Christians in China are responding to the increased persecution by seeking alternative ways to gather for worship. Rather than adhering to the modern "megachurch" model, they are returning to former ways of worshipping God -- a time when believers would meet wherever they could -- in homes, parks, even while walking. Eric Foley points to the need for resources to equip the leadership of these smaller group gatherings. For more information on the persecution facing Christians in China, and to review previously posted reports, go to our country report.
Continue Reading
---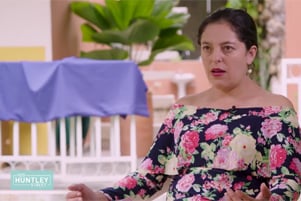 Sources in Colombia are calling for urgent prayer, as organizations endeavour to ban Christian evangelization among Indigenous communities. Within the Colombian constitution, Indigenous communities are granted special rights of self-governance. As a result, Christians have encountered significant persecution, with little or no recourse.
Currently, a group from within the Paez community of Huila are in the capital city of Bogota fighting for a law to ban evangelization and give the Paez people complete control over education. The proposed law would then prevent the operation of Christian schools in Indigenous communities.
Continue Reading
---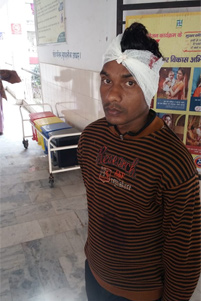 A pastor and his family are facing police charges after Hindu militants beat them, leaving the pastor for dead. Eight assailants, including a police officer, entered the family home in Parihara, Jharkhand in the early morning of November 12th. Others joined in, beating members of the family with an axe, bamboo rods and wooden sticks. Pastor Basant Kumar Paul, who was left unconscious, sustained serious injuries all over his body. Both his mother and brother encountered head injuries, and his wife suffered internal injuries. In addition, the pastoring couple's 20-year-old son required a knee transplant.
Continue Reading