Unoffended
By Vanessa Brobbel, Manager of Special Projects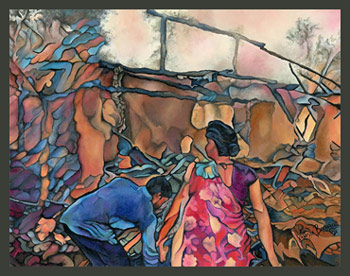 A few years ago, VOMC carried a small book by Gene Edwards called, The Prisoner in the Third Cell. In it, Edwards tells the story of John the Baptist like a play unravelling before the reader's eyes. John was the one who leapt in his mother's womb just from being near the unborn Jesus. He was the young man who, when both of his parents died, chose to live with a devout group in the desert, rather than in the village with relatives, because he believed God had called him there as preparation. John the Baptist never touched wine, never cut his hair, and spent whole days and nights in unbroken prayer. John had not come to this earth to compromise; he came to proclaim the Lamb of God.
Yet, the one who was chosen to prepare the way for Jesus ended up in Herod's prison. In Matthew 11:2-4, he expresses his doubts and offense:
"Now when John heard in prison about the deeds of the Christ, he sent word by his disciples and said to Him, 'Are you the One who is to come, or shall we look for another?' And Jesus answered them, 'Go and tell John what you hear and see: the blind receive their sight and the lame walk, lepers are cleansed and the deaf hear, and the dead are raised up, and the poor have good news preached to them. And blessed is the one who is not offended by Me." (ESV).
John sent messengers to Jesus, asking the same questions many still ask of the Lord today: "How do I know You are who You say You are? Is there some other way to God?" Jesus' answer can be summarized by His response in this passage: "And blessed is the one who is not offended by Me."
Why does Jesus say this to John? If we look at the same story told in Luke 7:21, there is a tiny word used, as the author Gene Edwards points out, that is easy to overlook: "In that hour He healed many people of diseases and plagues and evil spirits, and on many who were blind he bestowed sight." Can you hear John asking his messengers: "Did you say that Jesus healed many? Many but not all?"
How do you deal with disappointment when it is you who is not healed? Or it's your child who is left suffering in pain? Or it's your husband who's been put in prison because of the name of Jesus?
Three years ago, after 27 years of unexplained pain, fatigue, and other ailments, I was diagnosed with a 95 to 100 percent certainty of systemic lupus. All these years, I have been praying for God to heal me. Instead, my health continued to deteriorate to the point that the disease had begun to attack my heart, lungs and brain.
The diagnosis came while my husband was in Myanmar speaking to a gathering of pastors and church leaders. Despite the persecution they were facing for proclaiming the Good News of the Gospel under a militant socialist regime where religious liberty is non-existent, they risked journeying by boats from all directions of the country to be encouraged spiritually.
During a session break, Floyd shared with a few of the pastors the challenge of being so far away from his wife who was processing such a serious prognosis and struggling physically like never before. When the break concluded, and the group gathered together again for the next session, these pastors stood unified as one and prayed in a cacophony of requests to God – for me.
What they didn't know was, at that very moment, I had been lying in bed completely unable to read my Bible, sing, worship, or do anything. It felt as if my life was slowly ebbing away. I told the Lord: "It's okay. I'm good to come home now and be with You."
At that moment, when I couldn't see my way through all the pain and weariness, 80 pastors from the other side of the world were praying! For the first time in all the years I've been a part of this ministry, I understood at a gut level why the number one request of persecuted Christians is prayer. The power of prayer! When all hope seems lost, there is One who never leaves us. That same One moves His people to prayer when others are too weak in the moment to pray for themselves. It is like a warm blanket being wrapped around shivering shoulders. Even if the answer happens to be, "Many are being healed, but not all; not you," we can take heart. For He promises to never leave, abandon, or forsake us – ever.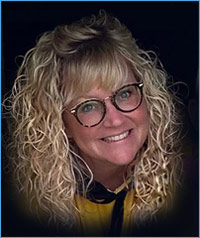 I would love to tell you the lupus is completely gone. It's not. However, the damage it had been doing to my heart, lungs, and brain thankfully ceased. The doctors, including the specialist overseeing my case, explained, "Well, those original tests must have been wrong, because these new tests show no damage." But as the one who endured the pain, along with struggles to breathe and think, I was suddenly able to get out of bed "recovered." So, I know the power of a praying church and the God who hears these petitions!
Will I be offended that after 30 years of prayer, I'm not completely healed of lupus? Are those pastors from Myanmar offended by Christ for placing them in a country that would have them imprisoned like John? Will you be offended by a God who allows things that can't be humanly understood or explained? As Gene Edwards concludes, "Shall we scorn that God has revealed so little concerning His ways, or rejoice that He has revealed so much?" I choose to rejoice!