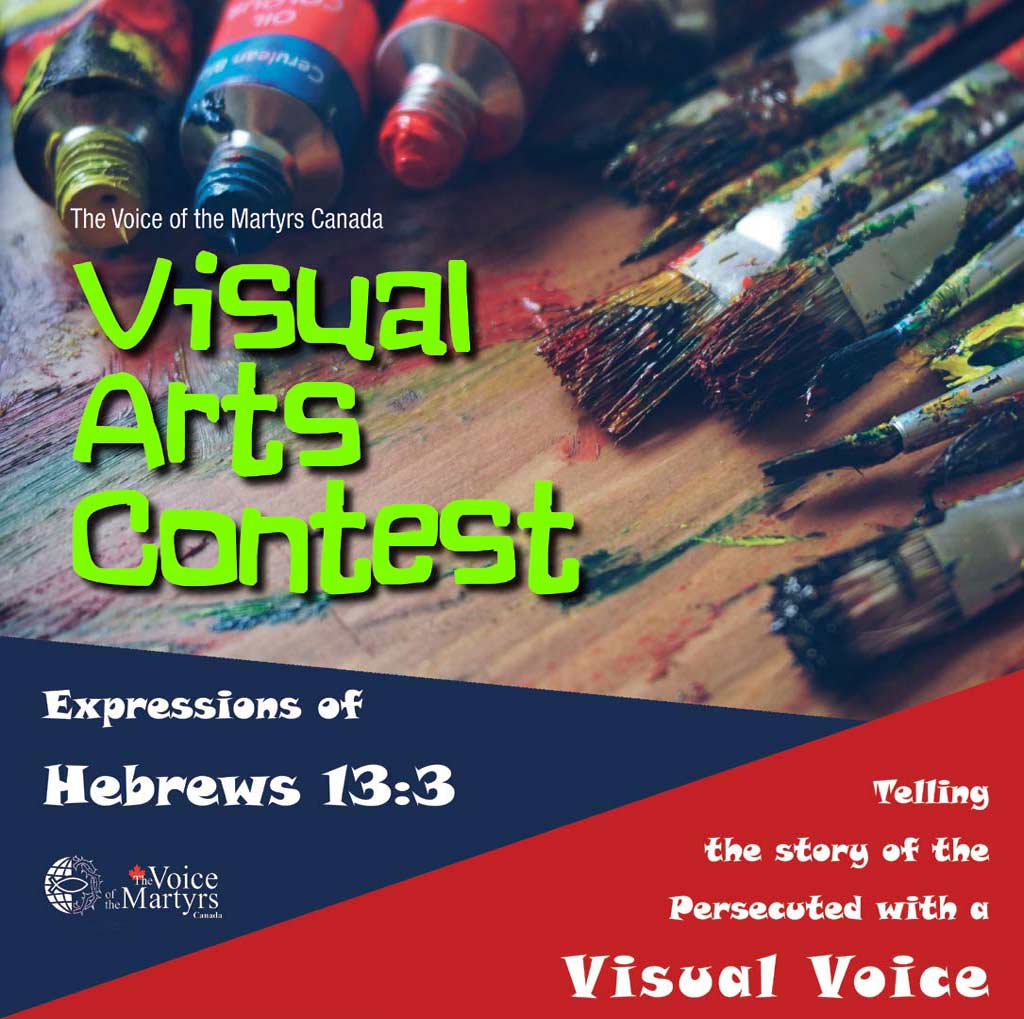 Valuable Visual Voice
Hebrews 13:3 admonishes:
"Continue to remember those in prison as if you were together with them in prison, and those who are mistreated as if you yourselves were suffering."
With the creation of the Visual Arts Contest, our missional hope has been to engage our culture and country in a way that inspires us domestically to partner with Christian brothers and sisters in other countries as if we were right there with them in the midst of their suffering; to bear one another's burdens.
Please note that the Visual Arts Contest is now closed.
We will announce the two winners (representing the youth and adult categories) in the upcoming issues of VOMC's publication. (Both winners will be personally notified prior to the published announcement.)
Thank you to everyone who expressed your heart for our brothers and sister who are suffering for their faith! Please continue to do so, even without a contest. We have received some amazing artwork!