BURMA: Christian Villagers Released
Sources: Radio Free Asia, Christian Post, The Star Online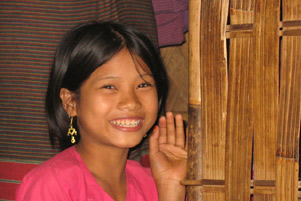 Please continue to pray for the Khumi people.
Photo: Wikipedia / M. Sangma


Political and religious conflicts are widespread in Burma (also known as Myanmar). The difficulties facing the Muslim Rohingya people have resulted in cries around the world for help and protection. However, there are also lesser-known groups suffering from the atrocities, such as the Chin people who are predominantly Christian. (For more information on the difficulties encountered by Christians in Burma, go to this page.)
In 2018, the United Nations declared that Chin refugees would no longer be eligible for protection since the situation in the state had stabilized. Despite such pronouncements, the situation remains shaky. In February, a rebel group known as the Arakan Army detained 52 ethnic Khumi villagers in western Chin State during a conflict with government troops near the predominantly Christian village of Kintalin.
Over the months, the rebels repeatedly denied they were holding these Khumi people captive. However, on August 1st, it was announced that the villagers were being released to an internally displaced persons camp in Meezar. Pastor Moses has confirmed their safe arrival at the camp where they will be staying at this present time.
Ask God to minister greatly needed healing and strength to each of the released Khumi villagers. In addition, pray for the many other refugees who are unable to return to their homes because of the country's volatile situation. May they receive necessary safety and provision while residing at camps in Burma and surrounding countries. Pray that the witness of Christians in these areas will serve as a bright beacon of God's light and hope to people representing all sides of the conflict, further reflecting the peace that can only be found in Christ.
If you would like to post a prayer of praise or petition on behalf of our persecuted family around the globe, visit VOMC's prayer wall.