Current Ministry Projects
VOMC collaborates with credible partnering ministries to provide Muslim-background believers in Bahrain Biblical training on fundamental aspects of Christianity, such as discipleship and the theology of persecution.
Project Fund: Equipping the Saints, Underground Church
Country Information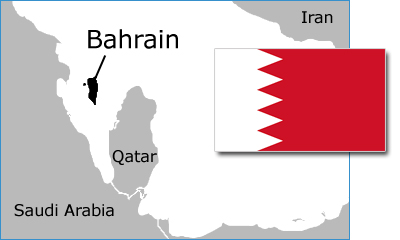 Population
1,526,929 (July 2021 est.)
Ethnicity (%)
Bahraini (46), Asian (45.5), other Arabs (4.7), African (1.6), European (1), other (1.2) (2010 est.)
Religions (%)
Muslim (73.7), Christian (9.3), Jewish (0.1), other (16.9) (2017 est.)
Government type
Constitutional monarchy
Leader
King Hamad bin Isa Al-Khalifa (1999)
Legal system
Mixed legal system of Islamic law, English common law, Egyptian civil, criminal, and commercial codes; customary law
Source: CIA World Factbook
Pray for Bahrain
Pray on behalf of those converting from Islam to Christianity, as they typically face opposition from family, society and governing authorities.
Pray for the effectiveness of ministries that are reaching out to the people of Bahrain by communicating the Gospel message through the Internet and satellite TV.
Pray that the factional unrest within the country will subside, and that many will instead be led in their search for spiritual truth -- finding it in Christ who is the Way, the Truth and the Life (John 14:6).
end