Current Ministry Project
The people of Bangladesh are hungry for the Word of God, and in response VOMC is helping to provide Bible training to a group of Christian men who have a strong desire to learn and grow.
Project Fund: Equipping the Saints
Country Information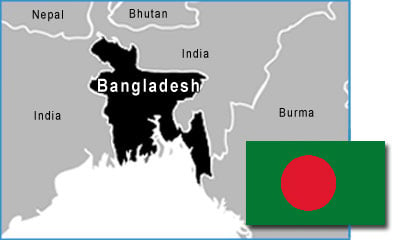 Designation
Persecuted
Population
162,650,853 (July 2020 est.)
Ethnicity (%)
Bengali (98), Ethnic groups (1.1)
Religions (%)
Islam (89.1), Hinduism (10), other - includes Buddhism and Christianity (0.9)
Leader
President Abdul Hamid (2013)

Government type
Parliamentary republic
Legal system
Based on English common law and Islamic law.
Source: CIA World Factboo
Pray for Bangladesh
As the Word of God goes forth in Bangladesh through the Christian radio and television broadcasts, may the "Good News" of the Gospel accomplish mighty things in the lives of all who hear it! Pray that the seeds sown in hearts will take root and bear healthy and lasting fruit, and that the spiritual leaders of this country will be ready and equipped to disciple the resulting influx of new believers.
end
Select a Region