Country Information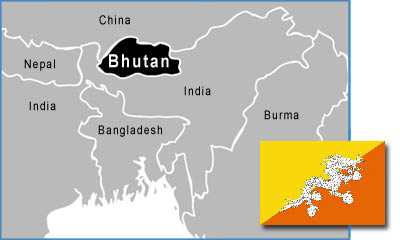 Designation
Persecuted
Population
857,423 (July 2021 est.)
Ethnicity (%)
Ngalop (50), Ethnic Nepalese (35), Indigenous or migrant tribes (15)
Religion (%)
Buddhist (75.3), Hindu (22.1), other (2.6)
Leader
King Jigme Khesar Namgyel Wangchuck (2006)
Government type
Constitutional monarchy
Legal system
Civil law based on Buddhist religious law
Source: CIA World Factbook
Pray for Bhutan
Pray that Bhutan's young leader, King Jigme Khesar Namgyel Wangchuck, will hear and respond to the Gospel of Jesus Christ and find true peace in Him.
Ask God to increase the believers' witness in their communities, giving them the ability to lovingly oppose the ongoing pressure to engage in traditional Buddhist prayers and practices.
Ask the Lord to provide for them, especially in cases where basic necessities are denied. Pray that they will also have all the resources they need to grow in Him.
end
Select a Region