Current Ministry Projects
In addition to providing persecuted Christians legal support and rehabilitation assistance, VOMC cares for children of martyrs by ensuring they have a safe home in which to be nurtured both physically and spiritually. VOMC also partners to equip Christians in India with Biblical training and offers specialized ministry to further strengthen and support marginalized, persecuted Christian women.
Project Funds: Families of Martyrs, Equipping the Saints, Legal Defence, Relief and Development, Women's Ministry
Country Information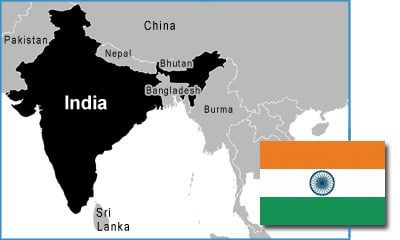 Designation
Persecuted
Population
1,339,330,514 (July 2021 est.)
Ethnicity (%)
Indo-Aryan (72), Dravidian (25), Mongoloid and other (3)
Religion (%)
Hinduism (79.8), Muslim (14.2), Christianity (2.3), Sikh (1.7), other (2)
Leader
President Ram Nath Kovind (2017)

Government type
Federal parliamentary republic
Legal system
Based on English common law; separate personal law codes apply to Christians, Hindus and Muslims.
Source: CIA World Factbook
Pray for India
Despite the intimidation and violence that have taken place in many of India's states, may Christians wisely yet unashamedly preach the Gospel. Pray that indigenous Christians and foreign missionaries will minister in ways that do not hint at fraudulent conversions, unmasking the intentions behind the anti-conversion legislation. Intercede for India's leaders, that they may reign with justice and righteousness.
end