Current Ministry Project
VOMC is working with an international ministry partner to provide New Testament Bibles to persecuted Christians and new believers, as well as those who are earnestly seeking Christ. Since the Word of God is a vital means through which believers can grow in spiritual maturity to the fullness of Christ – for the Holy Spirit-inspired words contain the power to dramatically transform lives – the distribution of New Testaments also serves as an effective tool in combating persecution.
Project Fund: Bible (Distribution)
Country Information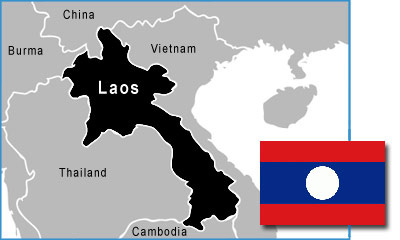 Population
7,574,356 (July 2021 est.)
Ethnicity (%)
Lao (53.2), Khmou (11), Hmong (9.2), Phouthay (3.4), Tai (3.1), Makong (2.5), Katong (2.2), Lue (2), Akha (1.8), other (11.6)
Religion (%)
Buddhism (64.7), Christianity (1.7), none (31.4), unspecified (2.1)
Leader
President Thongloun Sisoulit (2021)

Government type
Communist state
Legal system
Civil law system similar in form to the French system
Source: CIA World Factbook
Pray for Laos
Pray for strength and courage for Christians as they continue to face pressure and imprisonment for their faith.
Pray for the government of Laos -- that those in power will continue to improve policies and activities, recognizing the need for freedom for all their citizens.
end