Country Information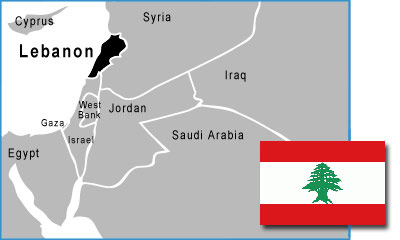 Population
5,261,372 (July 2021 est.)
Ethnicity (%)
Arab (95)*, Armenian (4), other (1)
*Many Christian Lebanese do not identify themselves as Arab but rather as descendents of the ancient Canaanites and prefer to be called Phoenicians
Religion (%)
Muslim (67.8), Christian (32.4), Druze (4.5)
Leader
President Michel Awn (2016)
Government type
Parliamentary republic
Legal system
Mixed legal system of civil law based on the French civil code, Ottoman legal tradition, and religious laws
Source: CIA World Factbook
Pray for Lebanon
Pray many Lebanese may come to personal faith in and deep commitment to the Lord Jesus.
Pray continuing tensions within the country will ease.
end
Select a Region
Lebanon News
Last night (May 6) the home of a European missionary couple was bombed in Qubba, a suburb of Tripoli, Lebanon. A neighbour, Jamil Ahmed Rifai, was killed instantly while trying to defuse the bomb. Rifai was a Jordanian convert to Christianity who was at the couple's house when they heard a noise out

...