Country Information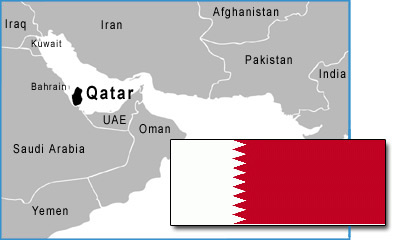 Population
2,479,995 (July 2021 est.)
Ethnicity (%)
non-Qatari (88.4), Qatari (11.6)
Religion (%)
Muslim (65.2), Christian (13.7), Hindu (15.9), Buddhist (3.8)
Leader
Amir Tamim bin Hamad Al Thani (2013)
Government type
Absolute monarchy
Legal system
Mixed legal system of civil law and Islamic law
Source: CIA World Factbook
Pray for Qatar
Pray for the employment opportunities to be filled by Christians who would be an intentional Kingdom presence in Qatar.
Pray for outreach opportunities to the Qatari people.
Pray that Qataris who come to Christ will be free to worship, serve Him and courageously share Him with others.
end
Select a Region
Qatar News
On May 22, Pastor Nemencio Bonton was deported from Qatar to his native Philippines without any reason being given. According to Middle East Concern, this deportation follows a letter he received on April 20 giving him 30 days to leave the country. Bonton was senior pastor of the Qatar International

...

The government of Qatar has authorized the construction of churches in the country, something unprecedented in this Arab Gulf state, according to a report from ZENIT on February 25. A government representative said that this is part of "Qatar's conviction in favor of freedom of worship." Though Isla

...

A Christian from India who had worked in Qatar for the past twenty-two years has been deported, along with his wife and twelve-year-old son. As of yesterday, authorities had given no reason for the deportation. Arokiyasamy Stanislas Chellappa, 51, worked in a hospital in Doha, as well as leading a fe

...