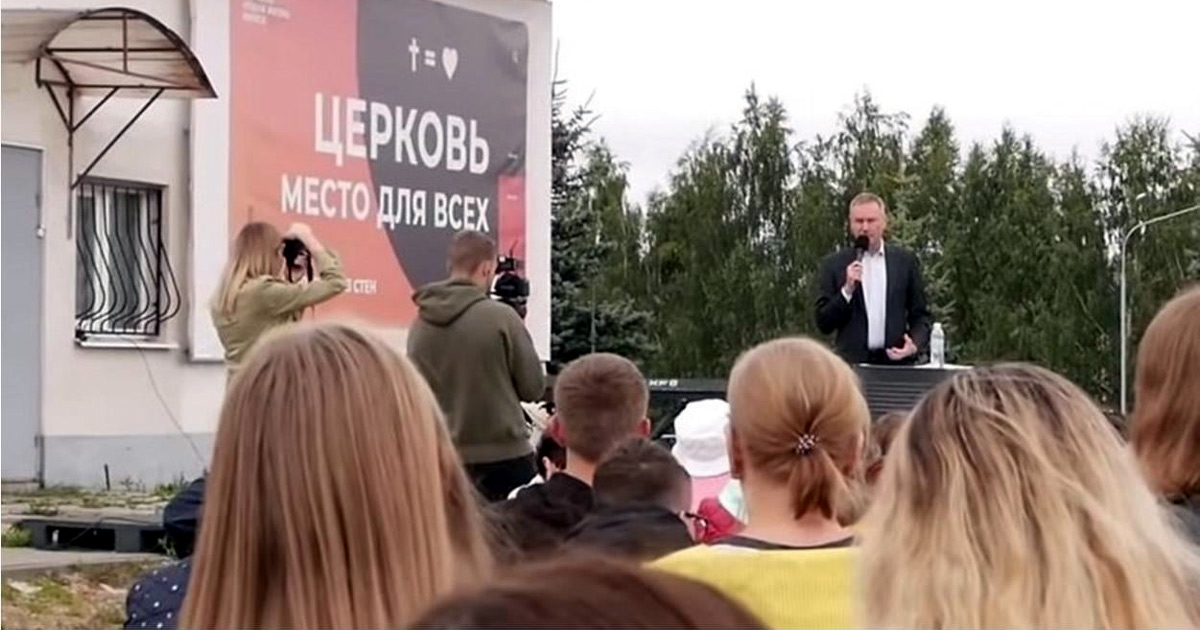 A recent report from Forum18 has provided updates on two situations currently affecting churches in Belarus. In both cases, ongoing pressures from governing officials could potentially mean the churches would lose their legal status to operate.
The New Life Church in Minsk has encountered opposition for many years since purchasing a former cowshed and converting it into a church building in 2002. After years of court battles, bailiffs forcibly entered the place of worship in February 2021 and evicted members who happened to be present during the raid. The building has since been sealed by government officials. More information, including a video recording of the eviction, is available here.
In response to the government action taken in 2021, members of the church have instead met weekly in the parking lot outside the building, even during the coldest days of winter. Although officials had warned Pastor Goncharenko to cease the church's worship activities, the congregation members have continued to faithfully gather outside for the past 19 months. The Minsk City Administration and local police are now saying that the meetings are illegal, issuing new threats to liquidate the church in court. If that were indeed to take effect, the church would lose legal status and its leaders could face fines or up to two years in prison.
Pastor Goncharenko has been summoned multiple times to have "preventative conversations" with officials, but both sides of this case stood firm. The pastor believes there is still hope. "I think that our situation is not without God's miracle, as so many times the authorities came and threatened us, but our church is still functioning," he affirms.
The Living Faith Church in Gomel has experienced repeated problems while trying to find a way to baptize its members. After using a local river, the church received an official warning in October 2021. Most recently, the church gathered at a private swimming pool on July 28th, 2022. A fine has since been issued, but Pastor Dmitry Podlobko was concerned that another official warning could result in the church being stripped of its legal status. To review a previous report providing more details on this incident, visit this report.
Following the fine, police summoned Pastor Dmitry on August 24th and issued him a second official warning, threatening criminal prosecution if he repeats the "offence." He has also been ordered to meet with a local police officer monthly throughout the next year to have "preventative conversations." Thankfully, action was not taken to remove the legal status of the church, which was a primary concern.
While speaking of the baptisms, an unnamed church member stated: "For more than 20 years of my service, such permission was never sought. But since the Bible teaches us to submit to any authority, we'll ask permission to hold baptisms in a public place next time."
Praise God that the Living Faith Church is permitted to legally continue meeting at this time. Pray that the Lord will provide guidance to the leaders of this congregation in their endeavours to honour His ordinances while protecting the future ministry of the church. Also prayerfully uphold the leaders of the New Life Church in their dealings with civic authorities, asking God to grant them wisdom, favour and clear direction as they determine how to effectively handle their situation. Despite these challenges, pray that the message of the Gospel will reach all citizens of Belarus through the faithful work of God's persevering people.