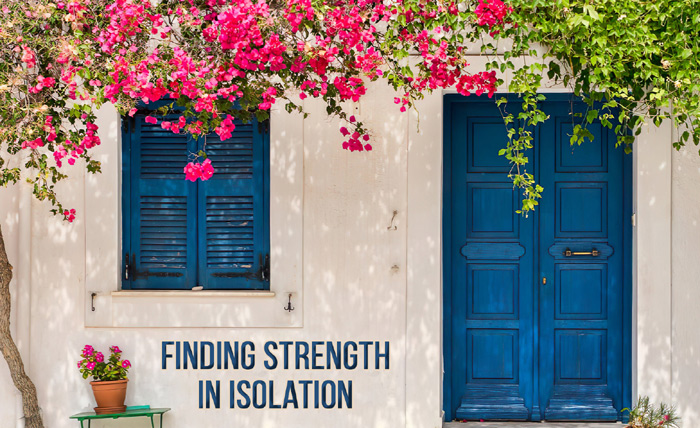 While we deal with isolation from our typical activities, and are subject to the 'doom and gloom' being offered continually through the world's numerous media outlets, it is easy to fall prey to fear and depression. I have felt a level of anxiety creep into my subconscience, looking to latch on and gain a foothold in my mind. I would have succumbed to its poison had not the Word of the Lord come to me to provide an antidote to counteract this "fear" virus before it harmed me:
"Seek the Lord and His strength; seek His presence continually!"
1 Chronicles 16:11 ESV
This verse reminded me that I must continue to look up and that I needed to ask God daily for His strength. So I'm now being mindful to look up and keep my eyes on my faithful Saviour. Every day I pray the Lord will be my strength and that He would provide the very things I need to accomplish His will for each new day.
In these times of uncertainty and fear, we have a call from the Lord to minister to the body of Christ. Firstly, we must minister to our persecuted family, which means meeting the mission's international project commitments remains our highest priority. Secondly, we are called to minister to the Canadian church, building unity and fellowship with members of the persecuted church by remembering those who suffer for the name of Jesus. COVID-19 does not change the mission of The Voice of the Martyrs Canada. As one persecuted brother stated, "This virus is just another suffering that has been added to our plate."
It is out of a place of trust that we, as a ministry, continue to serve, fully confident in God's leading through troubles. It is this very lesson we learn from our persecuted family. As persecution does not have final authority over the life of a disciple of Christ, COVID-19 does not have the final say in our lives. We may suffer a little, and this pandemic will certainly impact our lives, but it cannot separate us from the love of God, which is ours in Christ Jesus (Romans 8:39).

I want to share with you a letter that came to our ministry partner in South Korea. This letter was written by a man in North Korea who was able to receive a face mask and audio Bible, items made available through a project that can get these resources to those who request them.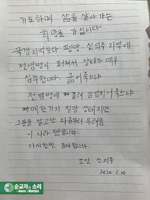 The letter expresses the overcoming hope this North Korean Christian has found in Christ: "I receive hope of living as I am praying. The virus situation in Pyongyang and Sinuiju is more serious than the border areas. I think we [could] all die from starvation or being infected. Both are deadly and cause despair. But after knowing Him, my fear has vanished. We truly thank you again."
What I find amazing is that the man is not focussing on the seriousness of his situation. Instead, this believer is thankful for the hope he has found in the Word of God. While his physical circumstances may not improve, he is spiritually nourished and fed; and that nourishment has brought him life. Together we can rejoice and exclaim, "Praise God from whom all blessings flow."
Thank you for continuing to partner with us in remembering and supporting our persecuted family. May the Lord bless and keep you as you look to Him and seek His strength for each day.
Grace and peace,

Floyd A. Brobbel
Chief Executive Officer
The Voice of the Martyrs Canada