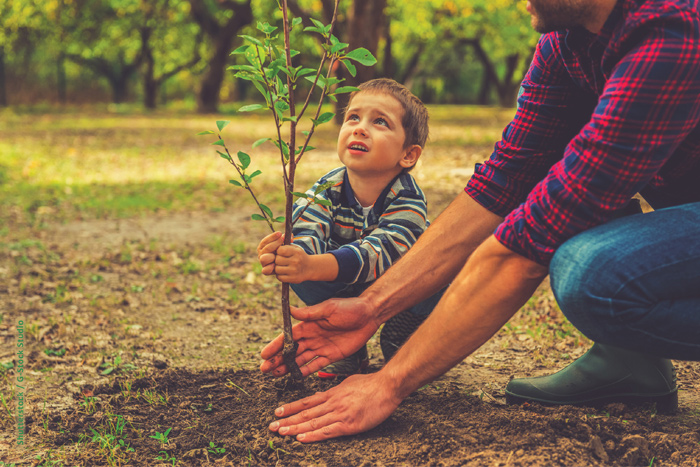 Fret Not (Part 5)
KEEP LOOKING UP!
"Trust in the Lord, and do good....
Turn away from evil and do good."
Psalm 37:3,27 ESV
Overcoming a fretful mindset requires that we seek the Lord's equipping to do good works in this fallen world. External situations should not determine our level of productivity in bearing the fruit of righteousness. Fretfulness doesn't bring glory to God but rather hinders us from responding as we should, namely by overcoming evil with good.
Galatians 6:9-10 expounds on the teaching point indicated in the above Scripture verses: "And let us not grow weary of doing good, for in due season we will reap, if we do not give up. So then, as we have opportunity, let us do good to everyone, and especially to those who are of the household of faith."
I once believed this verse taught that it is more important to do good and pay greater deference to fellow believers than to non-Christians. In other words, I thought that our good works at VOM Canada were only intended to assist those of the persecuted church who were suffering; and if non-Christians benefitted by our efforts, then that was an unintentional potential side benefit.1
Through discipline and mercy, God remedied my short-sighted understanding. In this case, He used Ethiopian Christians to transform my thinking with a deeper understanding of Galatians 6:9-10.
In rural Ethiopia, Christians live under constant persecution, for evangelicals are considered a curse in their communities. As a result, these believers are vulnerable to physical attacks, the burning of their homes and churches, the confiscation of their farming equipment, and the theft of their crops. Government officials often turn a blind eye to these incidents, and the culprits rarely face legal consequences for their actions.
Previously, VOM Canada responded to such persecution through various relief projects designed to assist Christian families throughout Ethiopia. One of these projects involved the distribution of practical aid packages containing wheat, salt, sugar, soap, cooking oil, water jars, blankets and Bibles. Of course, such aid was a temporary solution to the ongoing need. Yet, for each of those who received a care package, there were expressions of joyful celebration and gratitude.
In one village, the Christians gathered to receive this greatly anticipated aid. During their time of fellowship, four men from the community walked into the gathering. These men hated their Christian neighbours, and often responded to their presence with curses and threats. Yet, to my astonishment, the believers at the meeting showed Christ's love to their persecutors by giving them their newly received relief packs, despite their own obvious needs. These men weren't left to scrounge for mere "leftovers" from the distribution project but instead were offered the full blessing of the provision. This unmerited act of kindness allowed them to hear the Gospel, and they in turn responded by submitting their lives to Jesus.
Had our Ethiopian brothers and sisters been fretful over the ways of their enemies, choosing to respond with anger at the injustices they suffered, the beautiful fruit of righteousness would not have developed. Instead, their sacrifice of love produced a greater achievement than our small portions of relief aid ever could. Bearing the fruit of righteousness requires hearts that seek opportunities to use every situation as a means of faithfully witnessing for Christ – entrusting the results to God.
Pastor Richard Wurmbrand once was asked what he had learned from his many years of suffering in a Communist prison. He replied: "I nearly forgot my Bible in all that time. But four things were always on my mind. First, there is a God. Second, Jesus is our Saviour. Third, there is eternal life. And fourth, love is the best of ways." 2
There is no room for fretting in a heart filled with love. So, fret not yourself, and instead:
Keep looking ahead, and see that a day of justice is dawning.
Keep looking up, and see that God is on the throne.
Keep producing good fruit, and remain faithful to accomplish the work of the Lord in His way and strength.
Lord, help us to remain fruitful in a barren land, demonstrating that love is truly the best of ways.
"Wait for the Lord and keep His way, and He will exalt you to inherit
the land; you will look on when the wicked are cut off."
Psalm 37:34

Floyd A. Brobbel
Chief Executive Officer
The Voice of the Martyrs Canada Inc.
Endnotes:
1 This was not the belief of VOM Canada, but rather my limited understanding of what the Apostle Paul was teaching in this portion of Scripture. Pastor Richard Wurmbrand believed that VOM had a Great Commission calling to love the persecutors and, in doing so, win them to Christ.
2 Excerpt from one of Pastor Wurmbrand's books, In God's Underground, p. 188.