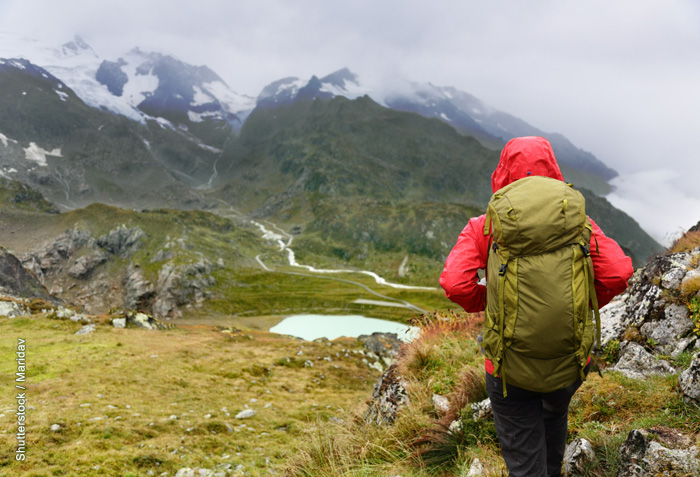 Set Like Flint
"There is only one thing needful. And there is only today in
which to do it. Do it. Then do it again. And again. Persistently.
Not mindlessly, but with all the exuberance of an encore."
Eugene Peterson

On May 14th, 2022, Payton S. Gendron approached the Tops Friendly Supermarket in a predominantly African American neighbourhood of Buffalo, New York. At around 2:30 p.m., the 18-year-old opened fire on four shoppers in the parking lot, killing three of them. Upon entering the store, the teen shot another eight people, six of whom were fatally injured. He then shot a security guard who had attempted to stop him. The guard later died of his wounds. Police officers were eventually able to convince Gendron to surrender his weapons before arresting him. In his rampage, the young gunman senselessly killed a total of ten people and injured three others. Among the 13 victims, 11 were African American, leaving no doubt that this was a racially motivated attack.
Christianity Today reported that, in the aftermath of this terrible tragedy, the leaders in this Buffalo community refused to allow the hatred and intolerance of another person to steal their hope. They recognized that moving towards the wound – without running from it – would begin the healing process. One community member, Quintella "Queenie" Cottrell, stated that the members of her church "will forgive that guy [the shooter], as painful and as hard as that is." She added, "We are not going to let him and others like him destroy our community and neighbourhood."1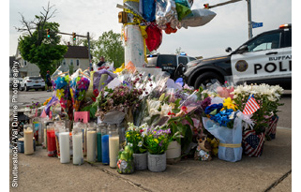 Together, the members of this community in Buffalo chose to walk the difficult path of forgiveness and cultivate a missional heartbeat to be "salt" and "light." Such determination anticipates the day when hatred and racism will be subjected to the righteous judgements of the returning "King of kings." In the meantime, their Christian leaders are encouraging fellow members of the community to be resolute in their faith, securing hope and confidence in the One who has overcome sin and death for their freedom.
Despite the disturbing events within this story, it serves as an example of remaining resolute in the face of evil, without losing sight of one's purpose. Noah Webster's 1828 American Dictionary of the English Language defines "resolute" as "having a fixed purpose; being determined; hence, bold; firm; steady; constant in pursuing purpose." Our best example of being resolute can be found in Luke 9:51: "When the days drew near for Him [Jesus] to be taken up, He set His face to go to Jerusalem" (ESV).
It should come as no surprise to us that Jesus demonstrated to His disciples the resolute life when He set His face towards Jerusalem, despite fully understanding what fate awaited Him there. As Jesus journeyed to the cross, He healed the sick, cast out demons, told many parables, taught and preached to crowds of people, visited Zacchaeus, and regularly frustrated the religious leaders by showing what true religion entails. Jesus did all this and more with His face set towards the place of His ultimate suffering and death. Yet, He lived His life entirely submissive to His Father's will and remained obedient even unto death on the cross. Jesus' example is one to be applied in the life of every disciple.
"My great object is to lead you to love Him who so loved you that He set
His face like a flint in His determination to save you. O ye redeemed ones,
on whose behalf this strong resolve was made, ye who have been bought
by the precious blood of this steadfast, resolute Redeemer, come and think
awhile of Him, that your hearts may burn within you, and that your faces
may be set like flints to live and die for Him who lived and died for you!"
Charles Spurgeon
As I look to the year ahead, I see a need for Christians to learn what it means to set their faces as flint. In the past year, I have fielded more questions on the state of religious freedom in Canada from concerned Christians. To them, the Canada in which they were raised is different from the Canada they know today. The Canadian values championed today stand in stark contradiction to a Biblical worldview and its values. Christians fear that their freedoms are rapidly eroding; and, in light of these difficulties, they ask, "How should we respond?"
Over the past three years, the Lord has directed me to yearly themes for VOMC. The following themes have helped prepare us for the year ahead and the challenges that will inevitably come:
Look up and seek the Lord's presence continually – a reminder to abide

(Psalm 105:4)

.
Fret not, and do not be controlled by anger – a reminder to be at peace

(Psalm 37:1; 7-8)

.
Foster a resilient life – a reminder to trust the One who enables you

(Micah 7:8)

.
A new step of faith – being resolute – is VOMC's theme for 2023. Again, we look to Jesus as our example. We seek His presence and find His peace which fosters resiliency in adversity. Like our Saviour, we can set our face like flint and confidently move forward in the perfect will of God.
"But the Lord God helps me;
therefore I have not been disgraced;
therefore I have set my face like a flint,
and I know that I shall not be put to shame."
Isaiah 50:7 ESV

What does this mean for VOMC?
It means we move forward in the face of uncertainty to accomplish our mission of actively remembering and serving the church persecuted.
It means that

VOMC

will continue providing the tools persecuted Christians need for Great Commission ministry.
It also means that

VOMC

will continue encouraging Canadian Christians to live lives of consistent Christianity; lives of sacrifice.
Finally, but more importantly, it will require all those associated with

VOMC

to help lead the way. We will do this prayerfully, purposefully and patiently as we grow in the confident hope of the One who enables His people to live for His glory.
What does this mean for Canadian Christians? I pray it means they will recognize their calling and embrace the will of God, even if it involves travelling to their "Jerusalem." Pastor Michael Chapman from St. John Baptist Church in Buffalo, New York, stated, "The power of God is moving in the midst of all this tragedy." Our Christian brothers and sisters in Buffalo didn't ask for these terrible events, much like our persecuted family doesn't seek persecution. However, they embrace the truth of Romans 8:28: "We know that for those who love God all things work together for good, for those who are called according to His purpose."
We find ultimate confidence and hope not in the comforts of the world but in the One who holds all things together – our risen and resolute Christ.


Floyd A. Brobbel
Chief Executive Officer
The Voice of the Martyrs Canada Inc.
Endnote: 1 Belz, Emily, Christianity Today, "All Healing is Local," November 2022