Current Ministry Projects
VOMC is working alongside partners to assist Christians who have been detained on trumped up charges with legal aid. VOMC also assists in providing Biblical and discipleship resources to equip Christians.
Project Funds: Legal Defense, Equipping the Saints
Country Information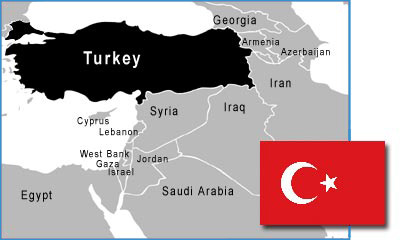 Population
81,257,239 (July 2018 est.)
Ethnicity (%)
Turkish (70-75), Kurdish (19), other minorities (7-12)
Religion (%)
Islam (99.8), other (0.2)
Leader
President Recep Tayyip Erdogan
Government type
Parliamentary republic
Legal system
Civil law system derived from various European continental legal systems
Sources: CIA World Factbook
Pray for Turkey
Prayerfully uphold those who have had their churches and places of worship taken over by a government that does not represent their beliefs, values or ordinances. Ask the Lord to oversee the mediation process as church officials and government representatives endeavour to work out a solution that is both honouring to Him and fair to all the members of the various churches. Despite the challenges experienced by the believers of this country, may they have a sense of God's reassuring presence and peace, knowing that one day He will reign supremely and justly over the entire earth.
end
Select a Region