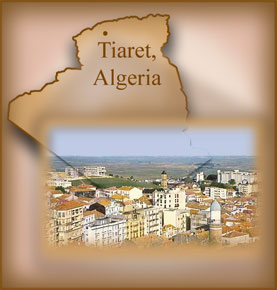 An Algerian Christian was handed a two-year suspended sentence on April 9 for giving a Bible to an undercover police officer, according to an April 10 report from Compass Direct. The written verdict convicting the Christian for "proselytism" was delivered on April 2 by a court in Tiaret, 150 miles southwest of Algiers.
The believer, who wished to remain anonymous, gave the Bible to the policeman who posed as someone interested in Christianity and insisted in obtaining a copy of the Scriptures. He plans to appeal the suspended sentence, which includes a fine of 100,000 dinars ($1540 CAD).
Ask God to give peace and boldness to this believer during this time (Philippians 4:5-7). Continue to pray for the Church in Algeria as it faces ongoing opposition for the sake of Christ.
For more information on the persecution of Christians in Algeria, vist Algeria's Country Report.