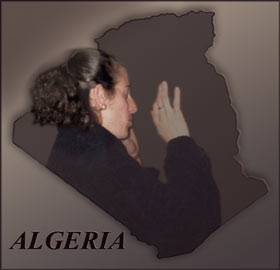 Algerian authorities have charged six Christians with distributing "illegal religious material" after detaining them as they left a prayer meeting at a western city on May 9, according to a May 15 report from Compass Direct. Prior to the Christians' release from detention in Tiaret, they were charged with "distributing documents to shake the faith of Muslims." During their overnight stay at a local police station, officers repeatedly threatened the believers with violence for converting from Islam to Christianity. The first court hearing is scheduled for May 27.
Pray for these Algerian Christians to find peace in Christ in the midst of pressure and opposition for their faith in Him (Philippians 4:7). Pray that God will embolden Christians in Algeria to spread the Gospel in their nation.
For more information on the persecution facing Algeria's Christians, visit Algeria's Country Report.