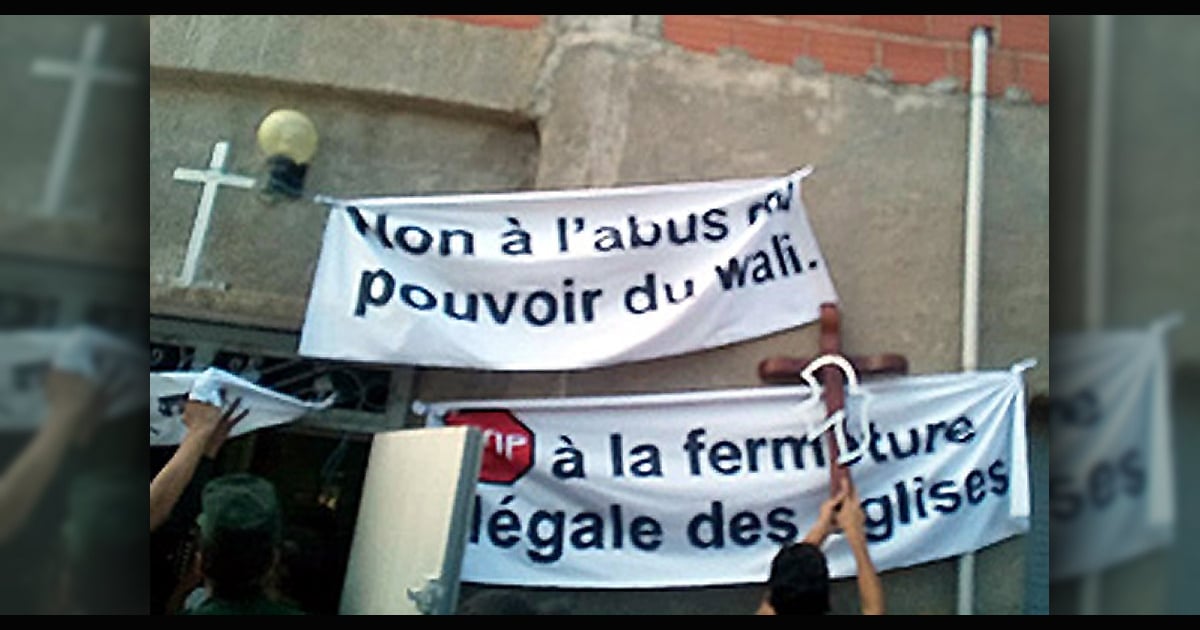 The Spring of Life Church in Makouda is the second largest Protestant church in Algeria with about 700 members. In October 2019, it was ordered to be closed, along with two other churches (see this report). The closures happened under Ordinance 06-03, which states that permission must be obtained before using a building for non-Muslim worship.
Since the ordinance was enacted in 2006, Algerian authorities have failed to respond to any application for permission. As a result, it became common practice to rent a building and then inform local authorities that it is being used as a place of worship. Starting in November 2017, however, authorities began acting on the ordinance by closing several churches.
In response to the closures, ten of the churches filed cases with the administrative courts. The Spring of Life Church recently received a court ruling upholding the order to close. The congregants of other closed churches are concerned that this may set a precedent for similar rules. There are also concerns that this may embolden governors to order more closures.
On the same day that the Spring of Life Church was closed, the Full Gospel of Tizi-Ouzou (the largest Protestant church in Algeria) was also forced to close. Video footage of that raid is available here.
Prayerfully remember the church leaders represented by Algeria's various denominational groups as they seek to wisely address these mounting challenges and determine how to carry on with the work of the Gospel. May the country's governing leaders and those of the courts come to understand the importance of religious freedom, and thereby enact laws in support of such.