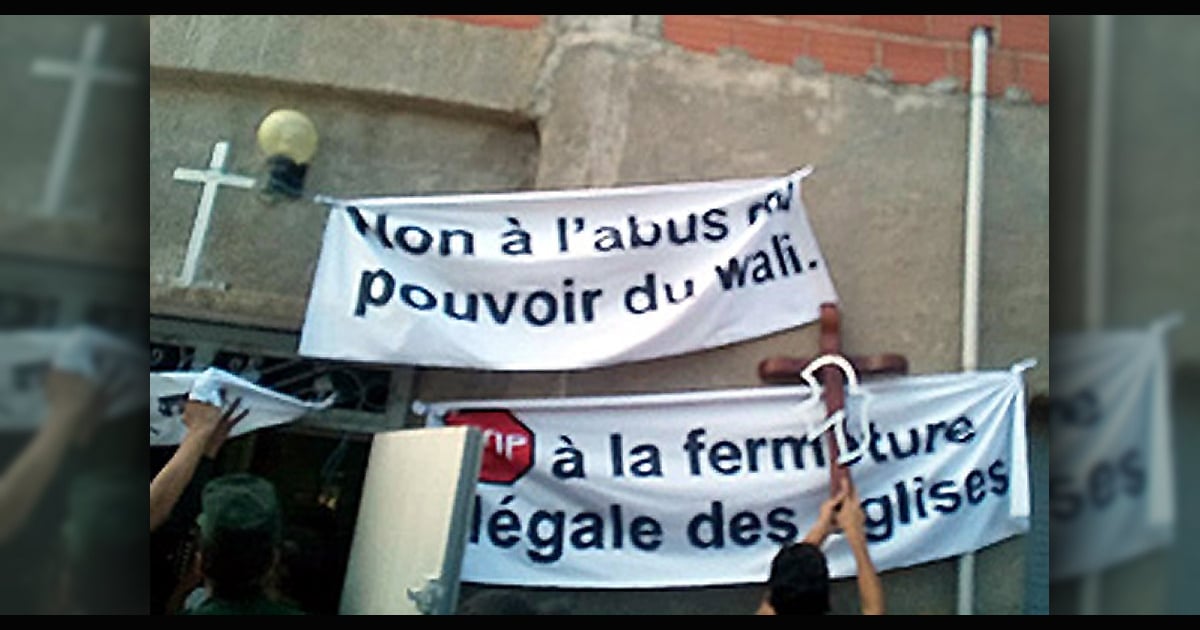 Pastor Salah Chalah is the senior pastor of the largest Protestant church in Algeria, as well as the president of the Protestant Church of Algeria (EPA). He and three other believers have been summoned to appear in court on December 5th. Pastor Salah faces multiple charges, including "practising non-Muslim rites without permission" and organizing an assembly. Penalties can range from heavy fines to up to five years' imprisonment. The other three Christians have received similar charges, with one of them also facing charges for allegedly taking photographs of people without their permission.
The accusations likely stem from a peaceful demonstration that was held in October 2019 to protest the forcible sealing of Pastor Salah's church building (see this report for more details). The EPA, which consists of 47 churches, is the only recognized Protestant organization in Algeria. The denomination was required to re-register with the government after a change in law during 2012, but their application has not yet been approved by the authorities. For the past four years, a systematic government campaign has resulted in 16 churches being sealed and several others ordered to close. Additional reports on the persecution of Christians in Algeria are available at our country report.
Please prayerfully uphold Pastor Salah, the three other mentioned Christians who are also facing charges, and fellow persecuted believers throughout Algeria, as they endure injustice from the government. May God grant the accused Christians wisdom and the right words to say as they stand before the courts (Matthew 10:19). Pray that the Algerian authorities will cease their campaign against churches and approve the re-registration of the EPA. May the country's Christian leaders continue to provide the spiritual guidance and support that's so needed during this time of oppression.