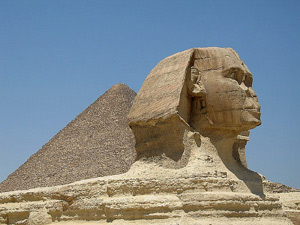 Pray that the Gospel will
continue to take root in Egypt.
Photo: Flickr / Russell Lee Photography (cc)
At sundown each day during Ramadan, observant Muslims customarily break their fast at the time of their usual evening meal by eating dates. With this in mind, 16-year-old Fawzi Osama, a Coptic Christian, was on a street in the northern city of Alexandria during the evening of July 10th, handing out the fruit to those hurrying home before sundown. Within each small plastic bag of dates, he also included a slip of paper containing a Christian message and a link to a Christian website.
Before the night was over, an offended bystander stopped Osama and took him to a nearby police station. Learning of his predicament, two of his Christian friends hurried to the station that same evening, only to be detained as well. The next morning, the prosecution began an investigation into the claims against Osama. He and his friends were then referred to prosecutors on suspicion of "defamation of religions and being in pursuit of a modern recourse to evangelism aimed at drawing in Muslims."
Each of the three young Copts were released on July 12th on a bail of 10,000 Egyptian pounds (about $1,735 U.S.), pending further investigation. Under Egyptian law, Islam is the country's official religion, and open proselytizing for any other religion can court trouble for "inciting sectarian strife." The Egyptian penal code calls for up to five years in prison for anyone convicted of an act of religious contempt.
Over the past couple of years, young Christians have distributed dates during Ramadan. A representative of the Evangelical Coptic Church, Pastor Refaat Fikri, commented on the incident: "What these Christian young people do when they hand out dates to fasting Muslims on the streets is a positive thing, and should continue. This is, in itself, enough to express the love called for by Jesus Christ in His teachings.... Evangelization does not mean blasphemy, but it is only preaching the teachings of Christ. Blasphemy means to insult and mock other religions, which is not taught by Christ. Every true Christian does not...disdain other religions."
Thank the Lord for Osama's courage in reaching out to others with the Good News of the Gospel through this simple act of kindness. May he and his friends not be fearful about their current situation but rather further strengthened and encouraged by the love, support and prayers of fellow Christians. Pray that the messages handed out to passersby will plant seeds of Biblical truth into many receptive hearts and minds. Also commit to the Lord the upcoming investigation, praying that there will be a favourable outcome.