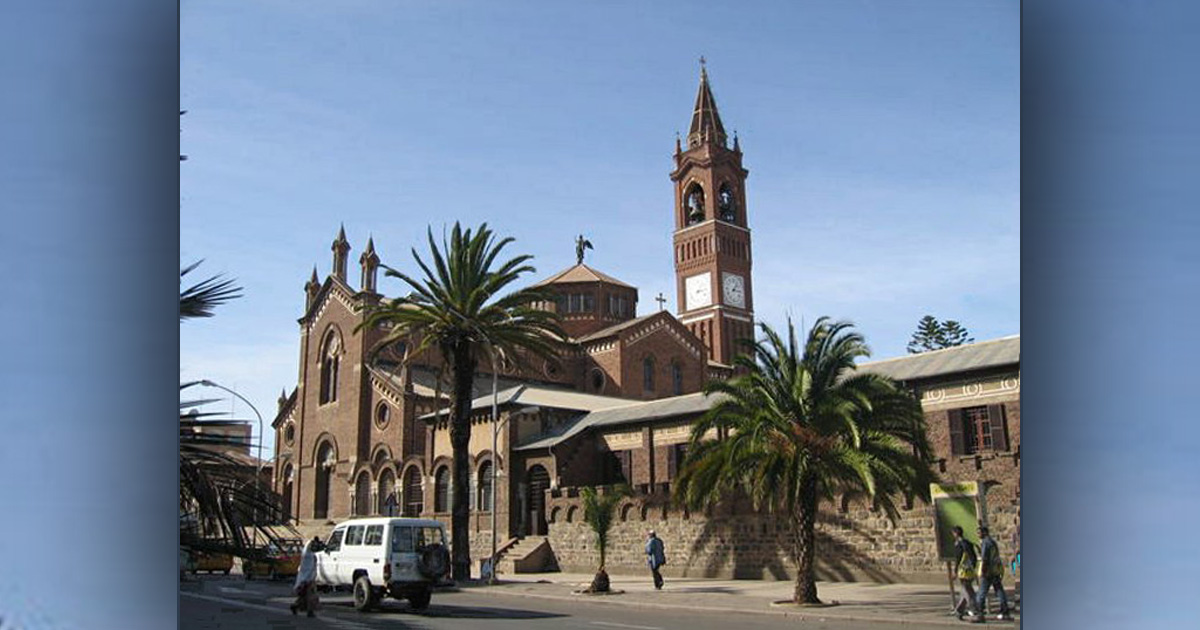 According to a recent report, 44 believers have been arrested from private homes in Eritrea by governing officials since the beginning of 2023. The group – consisting of 39 women and five men – are being held at the Mai Serwa prison on the outskirts of the Eritrean capital of Asmara. No further details are available at this time.

In a separate case relating to three other Christian prisoners, diplomatic action from the Vatican likely played a part in their release. In mid-October, three Catholic clerics – Mihretab Stefanos, Abba Abraham Habtom Gebremariam and Bishop Abune Fikremariam Hagos – were detained, despite belonging to one of the few faith communities approved by the Eritrean government. (See this page for more details on their arrests.)
Father Gebremariam was released on November 23rd. The other two men were discharged on December 28th. News of their release came after videos emerged of the bishop being greeted at the Catholic cathedral in Asmara. While addressing the clerics' situation, Elizabeth Chyrum from Human Rights Concern Eritrea stated: "The arrest and subsequent release of the Catholic clergy provide a clear illustration, if one is needed, that permitted religious communities also experience repression. While [we] welcome these releases, we also recall that thousands of prisoners of conscience remain detained without charge or trial...."
While we thank God for the release of the three mentioned church leaders, please be mindful to prayerfully uphold the many Christians remaining imprisoned in Eritrea, including the 44 who were recently arrested. Ask the Lord to especially increase the fortitude and endurance of prisoners facing extremely difficult conditions. May He also work mightily in the hearts and minds of the nation's governing leaders, urging them to recognize and honour the rights of all Eritrean citizens.