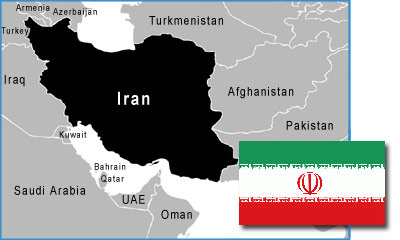 Iran has held its own cultural independence and language since ancient times. In 1979, Iran embraced a theocratic Shiite government. Movements for greater public freedom have often been attacked by those pushing for the strict observance of Islamic law.
In 2005, Mahmoud Ahmadinejad was elected president. His promises to improve the lot of the poor and to reinstate the original values of the revolution failed. His unexpected 2009 election victory sparked massive anti-government demonstrations. The government's response was ruthless, with thousands arrested and some sentenced to death.
Iran has the largest Shi'a Islam population in the world. Christians comprise one-half of 1 percent of the population. The Iranian attitude toward religion can seem contradictory—very chaste in public but much less so in private. The courts have the right to impose the death sentence on male apostates and life imprisonment for female apostates. Effectively, Iran is a religious dictatorship where little of consequence can occur without the approval of the Guardian Council of Mullahs.
Religious persecution of certain minorities has intensified since 2005. This is aimed at the Baha'i, Sufi Muslims and Christians, especially believers from a Muslim background. Almost all Christian activity is illegal, especially when it occurs in Persian languages—from evangelism to Bible training to publishing Scripture and Christian books. Yet the regime's harsh treatment of Christians only further fuels the flames of church growth.
On May 22, 2010, Maryam Rustampoor and Marzieh Amirizadeh—Iranian believers imprisoned for their Christian activities in March 2009—were acquitted of all charges. The women fled the same day due to a warning from the Iranian judicial authorities that any future Christian activities would have severe consequences.
In December 2010, Iran began arresting dozens of Christians in a crackdown. The governor of Tehran province, Morteza Tamadon, described Protestants and evangelicals as "corrupt and deviant" and accused them of conducting an "enemy cultural invasion."