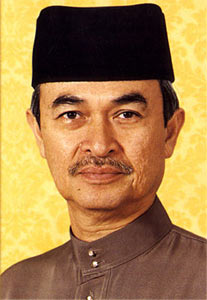 Malaysia's Prime Minister,
Abdullah Ahmad Badawi
As Christians in Malaysia await a high court ruling on the legality of Malay citizens becoming Christians (follow the links on
Malaysia's Country Report
), the country's Prime Minister has entered the debate and called for stricter enforcement of laws barring the preaching of other faiths to Malaysia's Muslims. On August 21, Abdullah Ahmad Badawi called on states to "take whatever actions are needed" to prevent the proselytizing of Muslims.
While most Malaysian states have laws outlawing any attempt to convert Muslims to another religion, there is no such law in three states and in federal laws. Badawi urged all states to consider instituting such laws to "preserve racial harmony."
Pray that Malaysians will recognize that Christ is only one source of true peace (1 Timothy 2:1-2). Pray that the Christians in Malaysia will be bold regardless of the pressures facing them (Acts 4:29).
For more information on the difficulties facing Christians in Malaysia, click here.