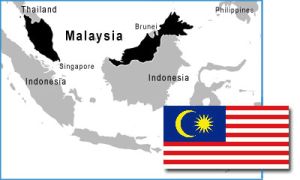 Three Christians have gone missing in Malaysia -- and friends fear they have been abducted as threats were received from jihadists because of their church work. According to surveillance cameras in the area and witnesses at the scene, Pastor Raymond Koh was taken from his car in the city of Petaling Jaya on February 13th by at least five masked men. Another pastor and his wife, who have not been named, went missing about one month prior to Pastor Raymond's disappearance.
Pastor Raymond's wife Susanna states: "I appeal to whoever has taken him not to harm him. He is a good husband, father and pastor, who helps the poor. My children and I are very anxious.... But I am very thankful and overwhelmed by the love and generosity of God's people. So many messages of support and encouragement have come in. God is good. He is faithful."
Susanna implores: "Please continue to pray for his early release in a safe condition. Pray also for me and my children's safety. Let us persevere in prayer, for the prayers of the righteous avails much. Let us continue to love God and do good to our neighbours. Raymond would be very happy today if he knows not only Malaysia is praying for him but also the whole world."
Christians in this persecuted nation are increasingly concerned about the growing threat to religious freedom. Parliament is currently debating a bill proposing that parts of a strict Islamic penal code (hudud) be incorporated into the country's legal system. The private member's bill was proposed by Abdul Hadi Awang, president of the Islamist Pan-Malaysia Islamic Party (PAS). One of the party's main political agendas is for the full implementation of Sharia law. Learn more about persecution in Malaysia.
Thank you for joining us in prayer for Pastor Raymond and the two other Christians who were abducted. May their lives be sovereignly protected while in captivity, and their whereabouts be made known to loved ones longing for their rescue. Additionally, intercede for their captors, asking God to bring needed conviction and to shine His light of truth so their deeds will be exposed and confronted. Pray that no harm will take place against the missing Christians -- nor their concerned families -- and that the continued ministry of the Lord's peace and hope will prevail over their troubled hearts.