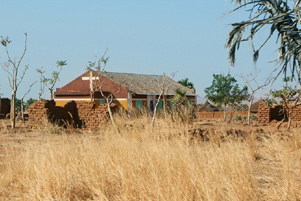 Eight church leaders are facing criminal charges over a law that puts all church properties under the control of the government. These eight leaders of the Sudanese Church of Christ (SCOC) -- including its president, Ayouba Telyan -- were arrested in August 2017 after refusing to turn over control of their church's property to a government-appointed committee. Charges included criminal trespassing and illegal possession of property. For more information on the original ruling, go to this report.
Being a predominantly Nubian denomination, the SCOC has frequently faced religious and ethnic discrimination. Despite the unjust treatment, the charges were initially dismissed in August 2018. In his ruling, the judge said that this issue was an administrative dispute and not criminal in nature. However, government officials appealed the ruling to the Supreme Court. In the high court's decision on October 7th, it was decided that there were grounds for a criminal case and the trial was to proceed.
This court ruling comes one month after the appointment of Sudan's new transitional government led by Prime Minister Abdalla Hamdok. Government ministers have demonstrated positive signs that freedom of religion may be allowed. For more information on the country of Sudan, and other reports on the persecution of Sudanese Christians, go to our country report.
Remember these church leaders in your prayers as they now must contend with the charges. Pray that there will be a favourable political move towards religious freedom in Sudan. May church leaders throughout the country, and their congregation members, operate with wisdom and discretion as they reach out to those around them with the message of the Gospel.