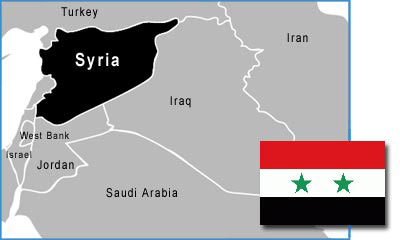 In the midst of terrible war and chaos, Syria's Christian minority is facing insurmountable challenges due to distinct persecution. Vicious attacks have been made by militant Islamists and criminals, resulting in a massive exodus of believers who are being forced to flee the country. According to Archdeacon Emanuel Youkhana of the Assyrian Church of the East, who is trying to cope with the overwhelming refugee crisis, Christians in Syria are fleeing en masse from threats, kidnappings, rapes and murders. "Behind the daily reporting about bombs," he says, "there is an ethno-religious cleansing taking place, and soon Syria (will) be emptied of its Christians."
Although the official number of Assyrian Christians who have already fled is not known, hundreds are crossing the border into Turkey and Lebanon daily. Sadly, these panic-stricken refugees have faced horrific circumstances and ongoing threats. Some point to a government that failed to protect them; others to the Islamist rebels who drove them out. One woman explained that her husband and son were shot in the head for no reason. "Our only crime is being Christians," she responded. (Click here to view a previous report that also reveals the seriousness of Syria's mounting persecution.)
May these displaced Assyrian believers be mindful that our Lord Jesus, who was Himself rejected by those in His homeland, understands their plight. Pray that His reassuring presence and comfort will sustain them in their hour of need. Ask our Almighty God to provide greatly needed protection, strength and divine guidance as they seek refuge and safety in other lands. May the promised blessing of Matthew 5:10 serve to further encourage them: "Blessed are those who are persecuted for righteousness' sake, for theirs is the Kingdom of Heaven."