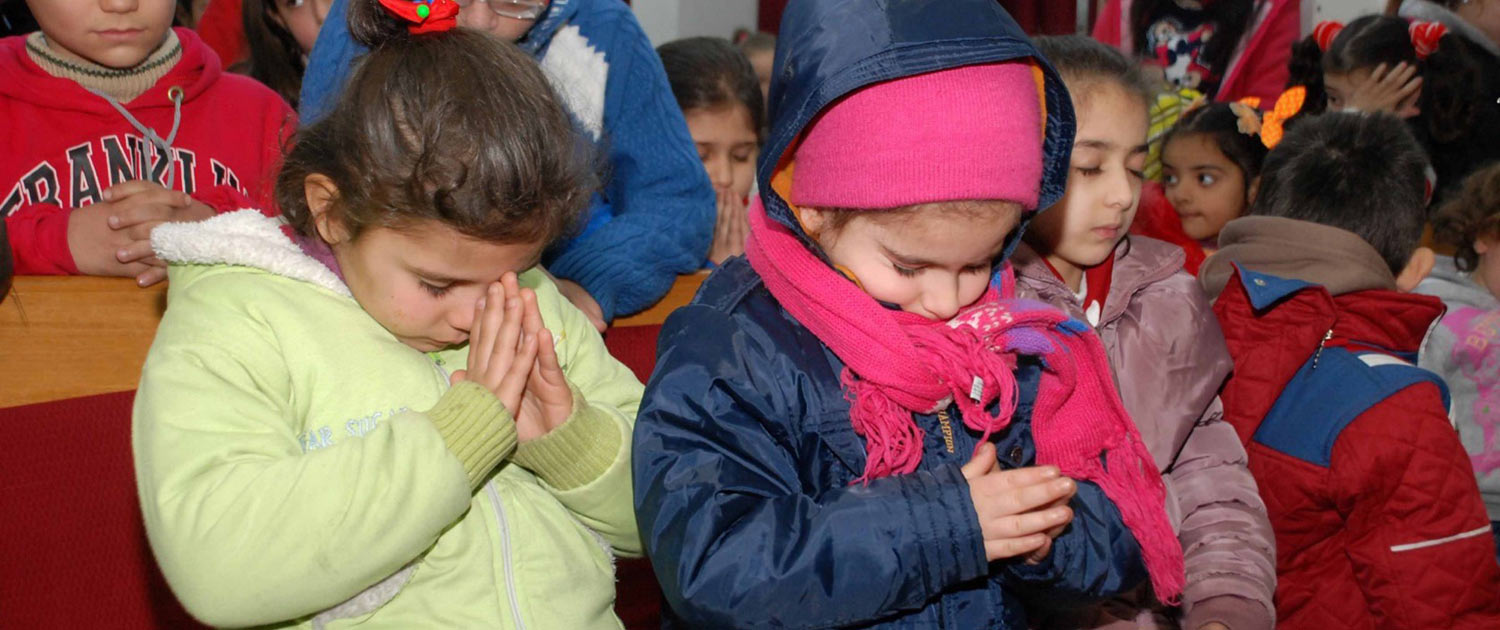 Syria
Before Syria's civil war began in 2011, persecution was not a major concern for the country's Christian minority which was primarily located within the capital city of Damascus. Yet even though evangelism was legal prior to the civil war, visas for missionary work were rarely granted.
During these recent years of civil unrest and upheaval, members of the Islamic State (IS/ISIS) terrorist group, and other Islamic jihadists, have sought to wreak further havoc. As a result, violence has escalated to an alarming degree; and, in the midst of it, Christians have been specifically targeted.
The country's rebel militias are comprised of radical fundamentalists with a blatantly anti-Christian agenda, often focussing their attacks on churches and Christian schools. An example of this was evidenced in 2012 when a tragic attack took place targeting the elementary students of a Christian school. Our VOMC country contact further reported on the tragedy, explaining that as the children were lining up to get on their school bus, a rocket whistled overhead before suddenly exploding, killing and injuring many of them. Because of this unwarranted extreme violence, and the resulting mass exodus of believers, the population of Christian Syrians has decreased dramatically.