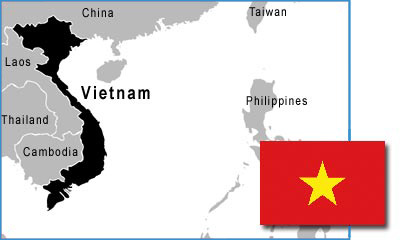 Vietnam is one of the few remaining communist nations in the world. Persecution of its Christian citizens began within years of missionaries setting foot in the country. Historical records, dating back to the 16th century, report of Vietnamese Christians being spiritually discipled during this era. There is also evidence of an edict, referencing Christianity as a "false doctrine," having been imposed in 1533, prohibiting the Bible from being preached.
According to the early history of Christianity in Vietnam, the country's pre-existing tribalism contributed to the initial persecution. By the 1990s, even greater restrictions were imposed under the communist regime. Today, the government continues to maintain tight control of political expression, expanding its restrictions to encompass all religious activities. Therefore, members of various religious organizations -- including those affiliated with churches -- are at risk of being detained and imprisoned.
More than 50 percent of the country's Christians reside in the Central Highlands region of Vietnam.1 Those within this region have been interrogated by governing officials for distributing religious materials and/or meeting with imprisoned believers. These followers of Christ also face threats of imprisonment and torture in the governing officials' attempts to force them to renounce their faith.2
The government of Vietnam requires registration of churches and maintains the power to grant or withhold approval at a whim. Oftentimes, the mere act of applying for approval can lead to persecution. Even churches that have struggled through the arduous and contradictory registration process are finding themselves still heavily monitored and tightly controlled.
The oppression is further heightened by the harassment of progovernment militant mob members who retaliate without fear of reprisal to any objection of the government's restrictions. Every year since 2002, the United States Commission on International Religious Freedom (USCIRF) has designated Vietnam as a "country of particular concern" under the International Religious Freedom Act.
1 www.csw.org.uk/our_work_profile_vietnam.htm
2 www.uscirf.gov/sites/default/files/USCIRFAnnualReport2018_wlinks.pdf