Country Information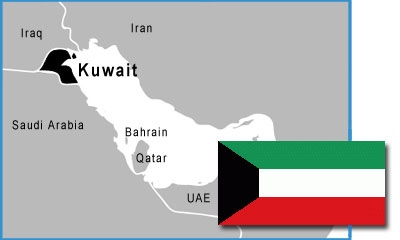 Population
3,032,065 (July 2021 est.)
Ethnicity (%)
Kuwaiti (30.4), other Arab (27.4), Asian (40.3), African (1), Other (0.9)
Religion (%)*
Muslim (74.6), Christian (18.2), other and unspecified (7.2)
*Statistics represent the total population; about 69% of the population consists of immigrants. (2013 est.)

Leader
Amir Sabah al-Ahmad al-Jabir al-Sabah (2020)
Government type
Constitutional monarchy (emirate)
Legal system
Mixed legal system consisting of English common law, French civil law, and Islamic sharia law
Source: CIA World Factbook
Pray for Kuwait
Pray that Christians in Kuwait will be a living testimony of the grace and love of Jesus Christ to their Muslim neighbours and co-workers.
Pray for continued reforms within the government, allowing more freedom for the people.
Pray for those Kuwaitis who hear and want to respond, as cultural and familial pressures prevent many from following Christ.
end