Current Ministry Project
VOMC works with proven ministry partners who are broadcasting quality radio programs to equip and encourage believers in the Maldives.
Project Fund: Underground Church
Country Information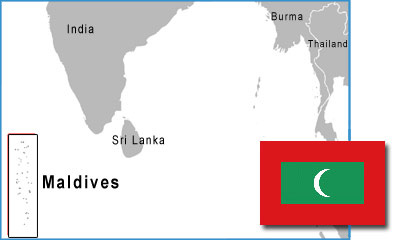 Population
390,669 (July 2021 est.)
Ethnicity (%)
Homegeneous mixture of Sinhalese, Dravidian, Arab, Australasian, and African
Religion (%)
Sunni Muslim (official)
Leader
President Ibrahim Mohamed Solih (2018)

Government type
Presidential Republic
Legal system
Islamic religious legal system with English common law influences, primarily in commercial matters
Source: CIA World Factbook
Pray for Maldives
Pray for Maldivians who believe -- for their protection and courage in the face of great trials and for opportunities to grow in and spread their faith.
Pray that the religious freedom of Maldivian Christians will be recognized.
end