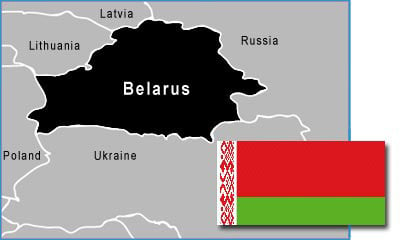 Belarus is officially a republic country; in practise, however, the government restricts basic human rights and does not uphold the rule of law. Other governments, including that of Canada, continue to express grave concerns over the lack of true democratic principles in what is often referred to as "Europe's last dictatorship." Emphasizing the evident corruption in the December 2010 elections, the United States refuses to recognize the results that brought Aleksandr Lukashenko to presidential power.
The constitution protects religious freedom, but a 2002 religion law affords the Belarusian Orthodox Church (BOC) the primary role of developing the traditions of the nation's people. Other "traditional faiths" maintain historical importance, but religious groups outside those outlined in the religion law face serious restrictions. All congregations must register, but it is an expensive and drawn-out process that frequently proves humanly impossible.
The New Life Pentecostal Church in Minsk has maintained a decade-long struggle with the Belarusian authorities. Having bought and revamped a cowshed in 2002, the pastor has faced immense fines and the believers have been pressured to sell the building and leave the premises. The church's attempts to re-register have been rejected three times. They were to be evicted on the morning of December 5th but it was thankfully called off at the last minute. Considering that the land and building still legally belong to the authorities, as of June 2013, the case remained "suspended." New Life's administrator, Vitaly Antonchikov, is concerned that they may seek to evict the church sometime in the future.