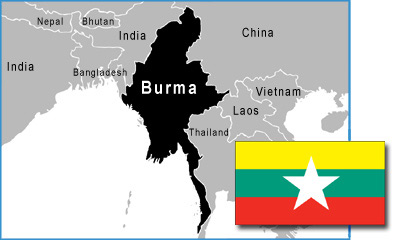 Burma is a nation rich in natural resources; however, a long history of corruption and human rights violations has kept its people from enjoying the benefits of those resources. Although the 2008 Constitution provides some protection of religious freedoms, the pre-eminence of Buddhism is still being maintained -- making it the de facto state religion.1 The fragile position of recent political reforms has allowed militant Buddhist nationalism to develop into a movement that abuses, tortures and kidnaps Christians with impunity.
The Burmese military also clearly exhibits favouritism toward Buddhism while suppressing non-Buddhist religions. This is especially the case for citizens in the Chin State which is home to the majority of Christians residing in Burma. Crosses and churches have been destroyed, replaced instead with a Buddhist infrastructure in the forms of monasteries and pagodas.
"Barnabas," who leads an underground Bible school says, "In this country there is a saying: 'If you are Christian and you are Chin, you have the C-virus.'" The message of the country's majority is clear: "To be Burmese is to be a Buddhist."2
A convoluted bureaucratic process for land ownership leaves Christian communities with little choice but to work around them in order to worship together. Even those who worship in house churches have been raided and systematically interrogated as to why they have converted from Buddhism.


1 www.uscirf.gov/sites/default/files/Hidden%20Plight.%20Christian%20Minorities%20in%20Burma.pdf
2 www.christianity.ca/page.aspx?pid=12087