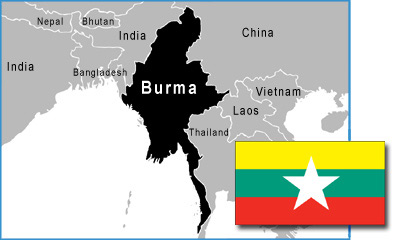 Burma* is a nation rich in natural resources, but a long history of corruption and human rights violations has kept its people from enjoying the benefits of those resources. Since 1962, military rule has played a significant role in the oppression of certain ethnic and religious groups. Recent reforms under the current president and former military ruler, Thein Sein (2011-present), have encouraged foreign investment and the relaxation of previously held sanctions. Canada, in response to human rights improvements, eased sanctions against Burma in 2012 and opened an embassy there in March of 2013. American-based companies are required to report regularly regarding their policies and practices on the protection of human rights within their operations in Burma.
Despite recent changes, human trafficking and the exploitation of women and children continues to be a significant issue. Religious oppression targets those outside the officially recognized Buddhist religion. Despite recent reforms, Christians are actually facing increased persecution. New believers routinely lose employment and homes, and women have been raped and murdered by the military.
Thankfully, Burmese believers are not alone. VOM's Burma Fish Farm project is providing refuge and tangible provisions for families driven from their homes. A secret fellowship provides much needed encouragement. While these believers have faced setbacks due to flooding and government opposition, they have been able to generate an income. Some of that money will be invested in church planting.