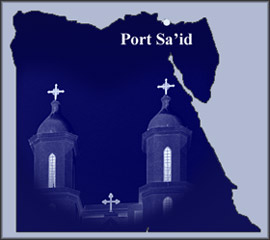 Six Egyptian brothers were sentenced to three years in prison with hard labour on January 22 after police attacked them for opening their cafe during Ramadan, the Muslim month of fasting. According to a January 29 report from Compass Direct, the Ghatas brothers' cafe in the city of Port Sa'id was attacked on September 8 by 13 police officers who overturned tables, broke chairs and dishes, and severely beat the brothers with sticks. When the Christians tried to protect their cafe, they were detained for allegedly resisting arrest and assaulting authorities. One of the brothers required 11 stitches in his head after the attack while another two suffered broken arms. At the January 22 trial, the defense showed a video that an onlooker recorded as evidence of police brutality but the judge was not swayed and ruled against the brothers. Local Christians believe religious discrimination is the true motive behind the conviction since it is not illegal for a cafe to be open during Ramadan even if many Muslims in the country observe the fast.
Pray for strength and endurance as these brothers face imprisonment. Ask God to support and encourage their families. Pray that suffering Christians in Egypt will exemplify the love of God through consistent love and prayer for those who persecute them (Matthew 5:43-48).
Click here to learn more about the plight of Christians in Egypt.