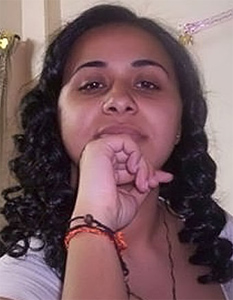 Mary Sameh George
Mary Sameh George, a 25-year-old Christian who lived with her parents and sister in Cairo, was brutally attacked and killed on March 28th by pro-Muslim Brotherhood demonstrators.
Mary was on her way to deliver groceries and other necessities to a poor family in the Ein Shams area, as she did every Friday, when she was stopped by a group of protesters. When they spotted Mary's gold cross necklace, they dragged her out of the car and repeatedly stabbed her before finally choking her to death.
The family of this young Christian woman was understandably devastated when they learned of the murder. In fact, her fiancé's mother was so grief-stricken that she died shortly after learning of Mary's death.
Bring Mary's family, fiancé and other loved ones to our Lord in prayer, asking Him to grant them His peace which surpasses all understanding (Philippians 4:7). Pray also that they will find hope in Christ's resurrection and sure promise that they will be reunited in heaven. Until then, may they look to Jesus for the strength and grace to forgive those who ended Mary's life so tragically. Intercede on behalf of those guilty of this crime, as well as all those in Egypt who oppose the Gospel...that they may come to experience the saving power of Jesus Christ.
For more information on Egypt's persecuted church, please visit the Egypt Country Report.