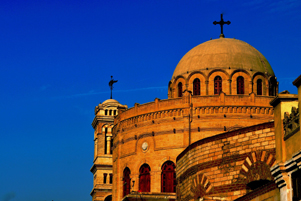 A committee tasked to approve church licensing in Egypt has announced 127 new licenses to a variety of Orthodox, Catholic and Evangelical churches. These licenses bring the total of the country's approved churches to 1,021.
The committee was established following a 2016 law which was supposed to streamline the legalization of churches. Prior to the law, and due to lengthy delays in the country's licensing process, many churches had been built without approval. This frequently led to opposition from the militant members of Egypt's Muslim communities. At present, there remain over 2,600 churches still awaiting approval, after submitting their applications in compliance with the government's requirements.
Along with the licensing, Prime Minister Madbouli demanded that a memo be sent to governors, stressing that these buildings are approved as places of worship only. They are not to be used or disposed of in any other way. For more information relating to the practise of Christianity in Egypt, go to the country report.
Praise God for this encouraging step towards the achievement of greater religious freedom, so followers of Christ can worship without government opposition. May the approval process continue to go well, allowing remaining applications to be expedited without undue delay. Pray that any potential opposition from community members of differing faiths will be abated and, as a result, Christians will be free to gather together for worship without threat or harassment.