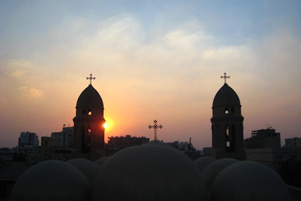 In the past two years, a committee has been working through applications to legalize unlicensed churches in Egypt after a law was passed in 2016 to expedite the process. Last year, we reported that over 1,000 churches have received official approval (read more). We are thankful to report that the process has continued and, as a result, more applications have been granted. On April 2nd, another 74 churches were legalized, bringing the total now to 1,568 out of the 3,730 submitted applications.
Until the 2016 legislation, it was nearly impossible for churches to obtain required licensing to build or restore a building, resulting in a large number of unlicensed structures. For further information on the difficulties Egypt's Christians have encountered in past years, and to review previous reports, visit our online country report.
Praise God that this favourable legislative process is proceeding, even though it remains a lengthy progression. Pray that the committee will be equipped to continue their work of clearing up the backlog, so that churches still awaiting approval will have the needed documentation to continue in ministry. In the meantime, may Christians throughout Egypt find ways to effectively reach out with the Gospel of Christ.