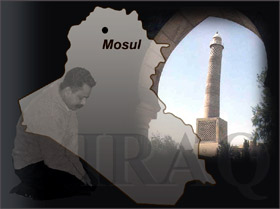 A Christian man, Behnam Sabti (54), was instantly killed when a bomb attached under his car exploded on July 5 in Mosul, Iraq. Local sources believe that Behnam, who worked as a nurse at Mosul's Jumhuriya hospital, was killed because of his "religious identity." He was married with three children.
Iraqi officials report that, on a national scale, violence has been decreasing in recent months. Nevertheless, people are still living in fear, particularly Christians and other religious minorities who are often targeted for their faith. (Source: AsiaNews)
Pray for the family of Behnam as they mourn the loss of their husband and father. Pray that those responsible for this attack will be found and brought to justice. Pray for peace in Iraq and that Christians will be able to live out their faith in freedom.
For more information on the difficulties facing Iraq's Christian community, visit the Iraq Country Report.