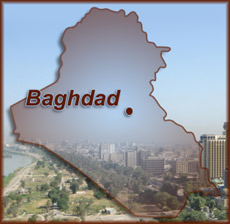 A group of armed men burst into the home of an elderly believer, stabbing him to death in Iraq. Youssif Isho, a 70-year-old Chaldean Christian, lived alone in Karrad, central Baghdad. According to information obtained by AsiaNews, Youssif Isho's death was a targeted killing by extremist groups. Sources warned AsiaNews that other attacks against Christians are possible in the capital. "The faithful continue to suffer," a Christian leader said, "and people are scared, moving cautiously out of fear of more violence." Street demonstrations were scheduled in Iraq's main cities in the wake of the attack.
Pray for all those grieving the loss of this Christian man. Pray the Lord will strengthen the faith of believers in Iraq and take away all fear. Pray the Lord will strengthen and grow the Church in spite of the ongoing violence towards Christians.
Learn more about the tribulations of Iraqi Christians in the Iraq Country Report.