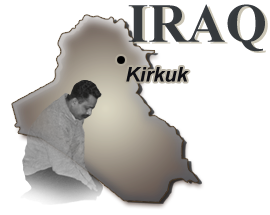 A wave of violence hit 17 cities in Iraq recently, claiming around 70 lives. Included in the attacks was the bombing of a church building in Kirkuk, marking the second round of assaults against the city's Christian community in recent weeks. On August 15 at 1:20 a.m., a bomb tore through one of the walls of the Syriac Orthodox Church of Mar Afram. Thankfully, no Christians were killed in the attack, but police have announced higher protective measures for Kirkuk's churches.
Earlier in the month, three other churches were targeted by insurgents. While police were able to disarm bombs near two of the churches, a third bomb detonated in front of the Holy Family Syriac Catholic Church.
About 334,000 Christians remain in Iraq, less than half of their number in 1991. The violence has caused hundreds of thousands of Iraqi people, both Muslim and Christian, to leave the country, and many more are displaced inside Iraq, particularly in Kurdistan.
Pray for the church in Iraq. Pray they will keep their eyes on Jesus, persevere in their faith, and not grow weary or lose heart (Hebrews 10:32-39; 12:1-3). Pray He will comfort and strengthen the many who are grieving. Ask him to intervene in the lives of Christians in Iraq to protect and preserve them.
Please visit the Iraq Country Report for more on the trials facing believers in Iraq.