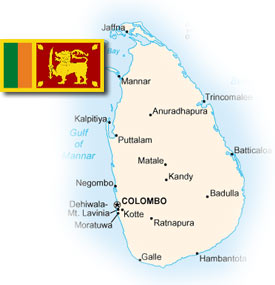 On the morning of July 1, a house recently purchased by the Harvest International Church in Hapugastenne, Sri Lanka was attacked by a mob intent on shutting down the work of the church. Belongings were smashed and looted and two young church workers were seriously injured. As the mob dispersed, they demanded that the church close down or they would kill the pastor and his family. The young men were admitted to the Ratnapura hospital where one had to undergo surgery because of his injuries.
Ask God to grant full healing to those who were injured. Pray that the Lord will give them wisdom to know what direction to take in the ministry He has given them. Ask God to use the believers' trust in the Lord to draw many non-Christians to Himself.
For more information on persecution of Christians in Sri Lanka, click here.