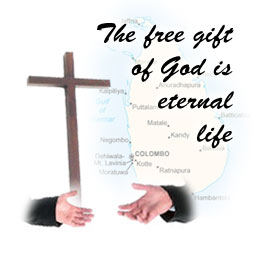 While the Assembly of God church in Yakkala, Sri Lanka were meeting for worship on October 29, a group of approximately fifty Buddhists, including four local monks, arrived at the service and demanded that it be cancelled. He was told that as this was a Buddhist village, there was no need for a Christian church. According to a report on October 31 from the National Christian Evangelical Alliance of Sri Lanka, the pastor denied the mob's accusations that he was offering money to induce people to convert to Christianity. To prevent any violence, the pastor reluctantly agreed to cancel the service for that week. The mob demanded that he permanently close the church or face serious consequences. A police report has been made and the authorities are promising protection to the congregation.
Pray that the authorities will follow through with their promise. Pray that the church will be faithful to continue the ministry the Lord has given them (1 Peter 5:1-4). Pray that they will have God's wisdom in dealing with the accusations of the local Buddhists (James 1:5).
For more information on the persecution of Christians in Sri Lanka, click here.