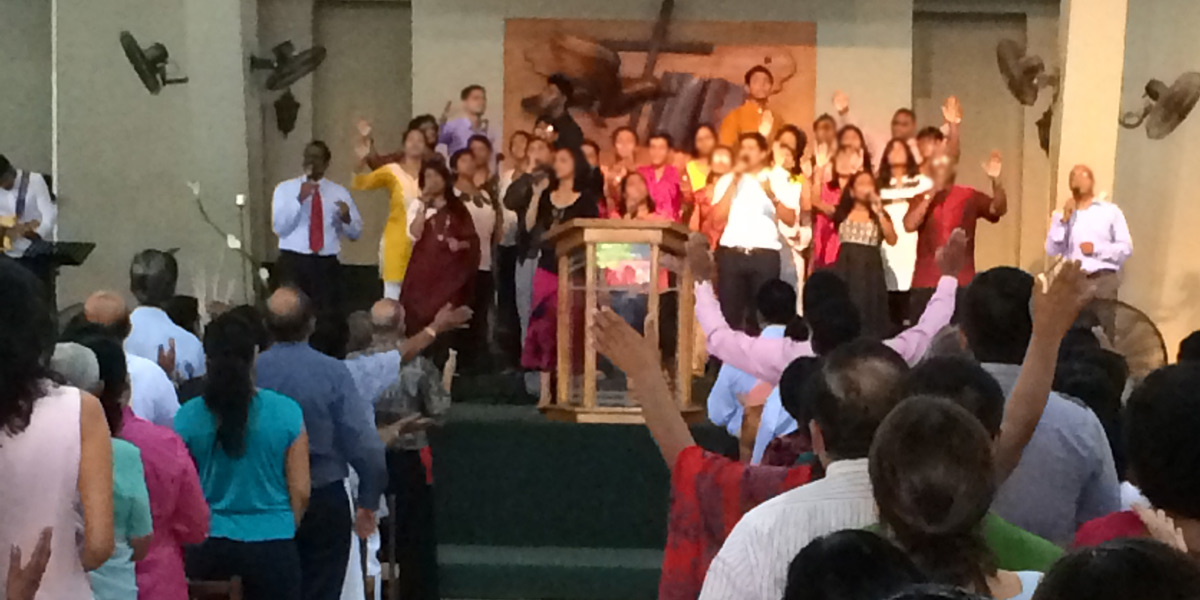 As a Sunday prayer service was concluding on October 18th, six police officers arrived at the Assemblies of God church in Bakamuna. The pastor and one of his congregation members were taken to the police station where eight Buddhist monks were awaiting them. The Officer-in-Charge (OIC) chastised the pastor for continuing worship activities despite opposition from monks in the village. The pastor was then ordered to cease all church operations immediately.
When the pastor asked to be given the demands in writing, the OIC refused. The church leader then stated that if he was breaking the law, charges should be filed against him. Again, his request was denied. Before being released, the police seized a list containing the names of all the congregants, a document that had been intended for COVID-19 contact tracing.
Churches in Sri Lanka frequently encounter questioning and harassment from authorities. In another recent example, a church in Nawalapitiya was visited by police on September 17th. The officer questioned the pastor about various things, including the church's registration status and the total number of members. To learn more about the challenges facing Christians in Sri Lanka, please visit our country report.
Lift up to God in prayer each of these pastors who were recently subjected to interrogation and questioning by local authorities. Whenever encountering such situations of harassment, may these church leaders sense the Lord's empowering presence through the ministry of His Holy Spirit, who will give them the very words to say in their moments of need (Luke 12:11-12). Despite the persecution at hand, may these pastors and their church members be encouraged to continue fervently representing Him in their communities. In a world that's growing cold with hatred, pray that our Christian brothers and sisters in Sri Lanka will serve as shining witnesses of the love and warmth of Christ, so that even their persecutors will be drawn to Him.