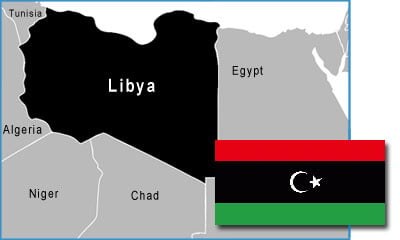 A group of Christian men, believed to be Ethiopian, were brutally killed recently by members of the Islamic State (ISIS) in Libya. The militant group published a video on April 19th that showed one group of men being beheaded on a beach and another group in a desert area being shot in the head. The video further featured a masked armed militant threatening Christians, demanding that they convert to Islam or pay a special tax.
The video is similar to those previously posted by the same militant group, including one that was released in February relating to the beheading of the 21 believers who were primarily from Egypt. (For more information on that tragic event, review our previous prayer alert.)
In the aftermath of yet another gruesome attack against Christians in this part of the world, pray that God's peace will rest upon the hearts of those who are now mourning. May they find comfort in knowing that the deceased men are now safe with our Lord Jesus in heaven where pain and death can no longer reach them. Also ask for an outflowing of the Holy Spirit to take place in Libya and other areas controlled by ISIS, mindful of God's promises that He will ultimately accomplish His greater purposes despite the horrific atrocities currently taking place.
To learn more about the persecuted church in Libya, visit our online Country Report.