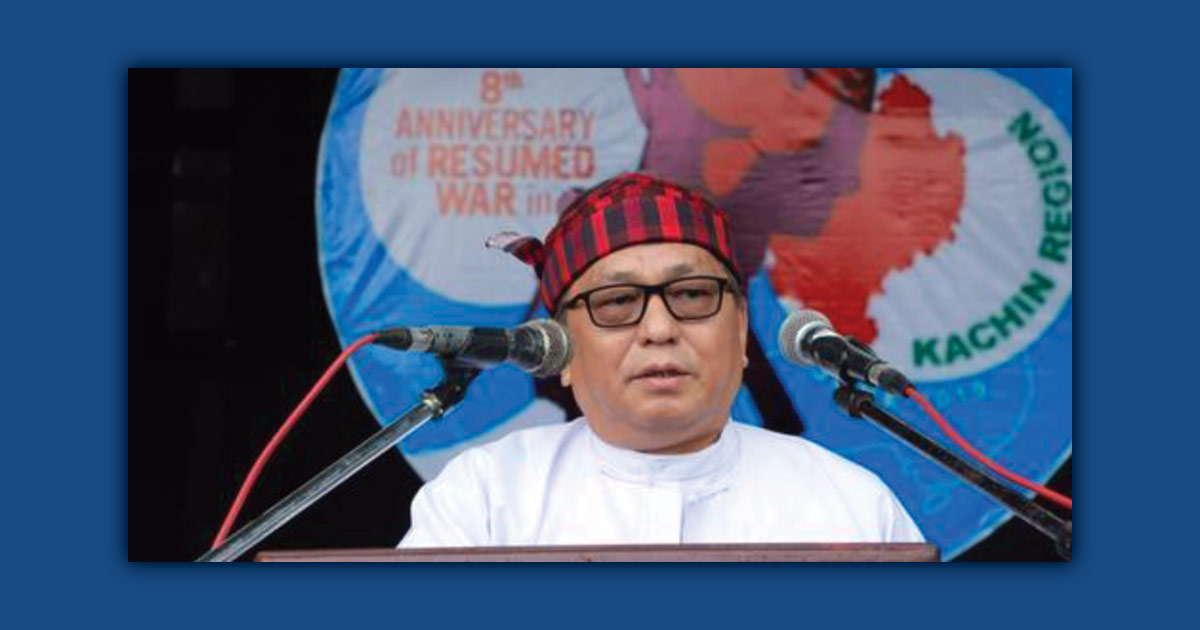 A prominent church leader in Myanmar, who formerly served as the president of the Kachin Baptist Convention (KBC), was reportedly arrested at the Mandalay International Airport on December 5th. After being held overnight, Dr. Hkalam Samson was sent back to the city of Myitkyina in Kachin State where military officers rearrested him, and he has since been detained. The Christian leader was scheduled to fly to Bangkok for medical treatment when intercepted by the authorities.
On December 6th, Kachin's Security and Border Affairs Minister, Col. Aung Kyi Lin, summoned a group of KBC officials and informed them that junta officers were preparing to prosecute Dr. Samson. The colonel stated that the authorities had viewed videos of the Christian man's speeches, along with outlines based on some of his sermons. They were convinced that the pastor had committed offences for which he would be prosecuted. However, the church leaders were never told what charges have been determined for Dr. Samson's case. At last report, the location where the accused is presently being held has also not been disclosed.
In recent years, the military junta in control of Myanmar has targeted Kachin State with air strikes and additional military action, along with other areas where paramilitary rebel groups have been fighting for independence. The KBC and Dr. Samson have no connection whatsoever to any of the rebel groups. In early November, the Kachin Theological Seminary suffered damage when a shell struck a tree next to the dormitory. A few days before that, a Baptist church building was partially destroyed by a shelling attack. For more information on these incidents, and to learn about other challenges experienced by Christians in Myanmar, go to our country report.
Prayerfully uphold Dr. Samson and his family members as they await details on the accusations against him, asking the Lord to sustain them with His peace, provision and comfort during this time of uncertainty. Please pray that all charges against this Christian leader will ultimately be dropped. Additionally, pray for the safety of Christians and other innocent civilians in Myanmar, particularly those residing in Kachin State, who are dealing with the increased military action. May God's Word continue to spread throughout this war-torn country so that many will be reached with the message of the Gospel of Peace – including the perpetrators of the attacks.