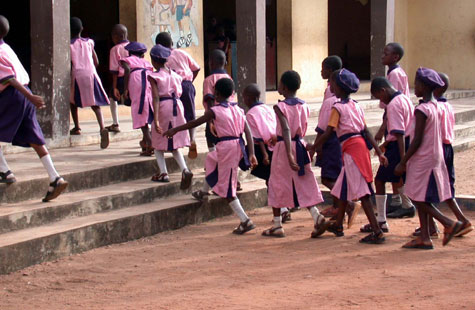 Pray for the safety of Nigeria's innocent
and most vulnerable citizens.
The predominantly Christian enclave of Chibok in Borno State has been thrown into chaos over the abduction of girls from a secondary school. While many of the schoolgirls (who range in age from 16 to 20) belong to different churches in the area, there were also some innocent Muslim students in attendance at the school during the incident.
Members of the militant Islamist group, Boko Haram, entered the school building on the night of April 14th. Pretending to be soldiers, the militants assured the girls they were protecting them as they ushered at least 270 victims out of the building and into vehicles. The girls were then driven deep into the nearby forest. Since then, approximately 40 have managed to escape, but the whereabouts of the others remain unknown. There are fears that the girls may have been taken across the borders into Cameroon and Chad. There are also reports that some have already been given away in marriage. On May 5th, the leader of Boko Haram claimed responsibility for the attack and stated that he will sell the girls.
Pray that God, who is surely holding His precious daughters in His hands, will provide a way for them to be returned to their families. May the many distraught family members and friends, who are eagerly awaiting news of their abducted children, rest in God's assurance of love and care during this time. Please also pray for the Boko Haram militants who perpetrated this heinous crime, that they too may hear the "Good News" of Jesus and come to faith in Him. Let us also intercede on behalf of the authorities involved, that they will work diligently to safely return these girls to their loved ones.