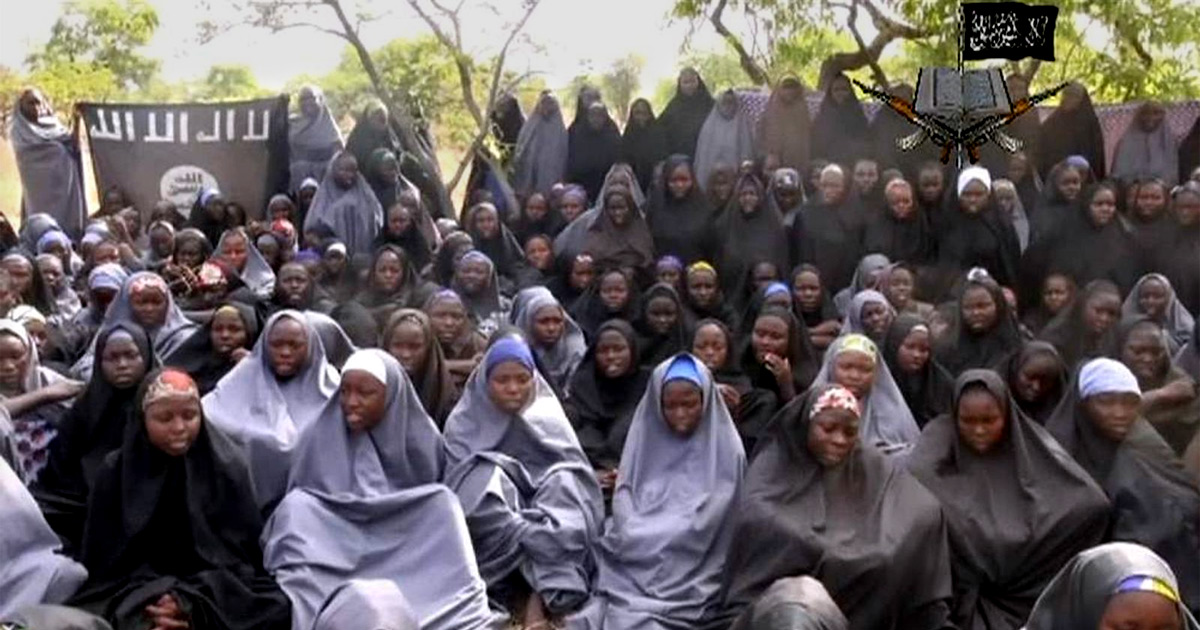 Eight years ago, over 200 girls were abducted from a secondary school in Chibok, Nigeria, and held hostage by Boko Haram, a militant Islamic group that is fiercely opposed to what they define as "Western education." Over the years, a number of the former schoolgirls managed to escape, and more than 100 others have been freed through negotiations. Unfortunately, approximately 100 of the seized students were still missing.
In recent weeks, however, the Nigerian army has located several more of these former schoolgirls, most of them now with children who were borne during their years of enslavement to the Boko Haram captors. Two of the young women were rescued this June (read more). A few weeks later, the army announced that three more victims had been freed. On August 13th, a further report revealed that another former schoolgirl, Aisha Grema, was also brought to safety, along with her four-year-old child.
These recent releases add to ongoing speculation that Boko Haram may be declining in their influence. The group has faced increasing pressures from the Nigerian military, along with internal wranglings and clashes with ISWAP in a fight for supremacy. Although pockets of resistance still exist, one researcher referred to Boko Haram as "a spent force." Many of the fighters have taken advantage of an offer of amnesty from the government, while others have joined different militant Islamic organizations. It is hoped that more of the young abducted women will be able to return to their families as they are rescued from captivity or abandoned by their captors.
Praise God that these young women have been safely reunited with their long-suffering families. As they now transition from 'life on the run' in the jungle, after enduring years of captivity, pray that each of them will experience God's restorative healing and comfort while settling into their new lives. Despite the huge adjustments involved after their traumatic ordeal, may the victims' relationships with their families likewise be mended and restored. Please also continue to pray for the remaining students who are still being held captive by the militants, as well as those who are trying to find their way home after escape or abandonment.