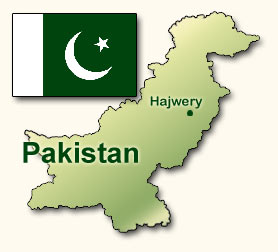 Imran Masih (25) was arrested after Muslims accused him of burning pages of the Qur'an in the town of Hajwery, Faisalabad, Pakistan, according to reports from AsiaNews and Pakistan Christian Post. While Masih was cleaning up his fruit and vegetable shop on July 1, he set some paper and books on fire -- a common practice for waste disposal in the area. The Muslim owner of a nearby shop then accused Masih of burning the Qur'an and called for Muslims to kill the "infidel." A group of Muslims gathered and beat Masih until police intervened and took him into custody.
Later that day, announcements were made from the local mosques calling for Muslims to take revenge on Christians for Masih's "sacrilegious act." A mob of Muslims blocked the roads, chanted slogans against Christianity and demanded that Masih be publicly hanged. At last report, Masih was detained at a local police station and Christians in the region had gone into hiding in fear of further attacks.
Pray that Masih will be released. Ask God to grant him healing and strength. Pray that Christians in this region will stand firm in faith and find refuge in the Lord's sovereign care (Psalm 127).
Find out more about suffering Christians in Pakistan at the
Pakistan Country Report.