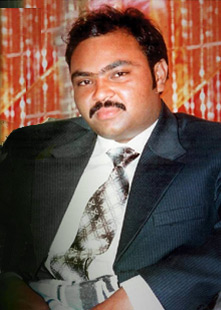 Imran Ghafur
The family of Imran Ghafur, a Pakistani Christian who has been imprisoned on blasphemy charges since early 2010 (for more, click here), was recently visited by VOM staff.
His family shared that Imran spends time praying and singing spiritual songs in the prison at midnight. Sometimes Muslim prisoners join him and ask him to pray for them. Imran also spends time reading the Bible. His family shared that he is anxious to be released so that he can "do missionary work for Jesus."
Pray for Imran's release. Pray that, in the meantime, God will bless Imran's missionary work within the prison walls. Pray that the Muslims who have joined him for prayer and song will make a commitment to serve the Lord. Pray for strength and encouragement for Imran's family, as VOM staff said they seemed to be in low spirits.
Go to the Pakistan Country Report to learn more about Pakistan's persecuted Church.