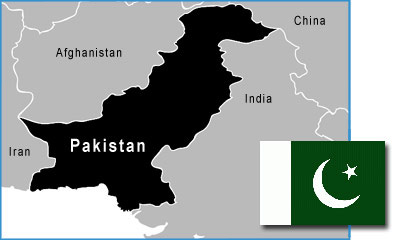 In Lahore Cantt, a young Christian girl by the name of Agnes Shaukat has been missing since November 20th. The girl's family suspect that her employer is involved. According to a rickshaw driver whom the parents hired on a monthly basis to take their daughter to and from a boutique where she was employed, Agnes was dropped off as usual in the morning. However, when the driver went to pick her up in the evening, she never came out. CCTV footage shows Agnes entering the boutique but, unfortunately, the footage of her departure is missing.
Agnes' father, accompanied by his son Samuel, took this urgent matter to the police. However, instead of registering a case against the missing daughter's employer, Uzma, who is reputed as being very influential in the community, they registered a case against some unknown people. Although the police seem cooperative, no actual efforts have been made to find Agnes. The missing girl's parents are understandably worried and suspect their daughter may have been kidnapped with the knowledge of her employer.
Apparently, the police have not questioned Uzma about the situation. The parents also suspect that Agnes may have been made to convert to Islam and forced to married a militant Muslim man. In addition, they fear the possibility of never seeing her again, something that happens frequently in Pakistan. For a report on the abduction of Christian women and girls in this country, go to this page.
Considering the lack of attention shown by authorities in their attempts to locate Agnes, may the Lord -- who knows exactly what happened and who is involved -- personally take up this case on behalf of the distraught family. With His divine intervention, may Agnes be freed by her abductors so she can be joyfully reunited with her family. In the interim, ask God to strengthen and comfort this young girl, providing her with a safe and sure way of escape. More generally, pray that the authorities in Pakistan will be diligent in upholding justice so all Christian girls can be protected from incidents of kidnapping and forceful conversion.